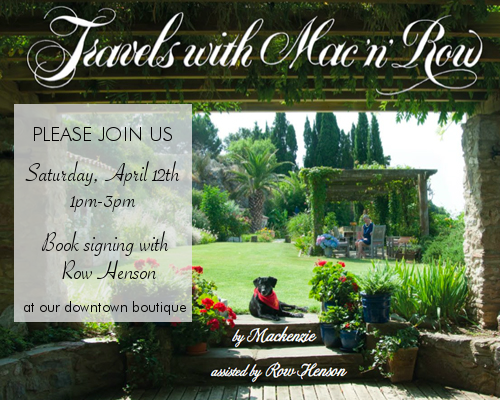 Animal Lovers, you will not want to miss this.
For those of you who have pets, you understand the companionship that comes with these furry creatures. Their unconditional love and affection bonds you to them forever. They become a member of the family and are treated as such.
Author Row Henson truly understands that bond with your beloved pet. Her book is a wonderful love story between her and her American Labrador Mac and their travels together over the last 10 or so years.