Artwork is an important part of interior design. Artwork has the ability to transform a room and solidify the overall feel and mood of a space. It's also a beautiful way to showcase the homeowners' personalities and add a personal touch to their home.
When it comes to art, many people love their pieces and are passionate about the selection process, while others aren't sure where to start.
If you aren't certain whether or how you should add artwork to your home, here are a few reasons why you should as well as tips on how to go about selecting particular art pieces.
1. Art adds interest to a room. When it comes to designing a room, you want the focus and attention of your guests to be drawn to certain areas and items. Adding an art piece is a powerful way to create that focal point and capture people's attention. Depending on the artwork, it's also an interesting conversation starter. Sharing with others where you found the piece and the meaning behind it is a unique way for someone to get to know more about you and your personality.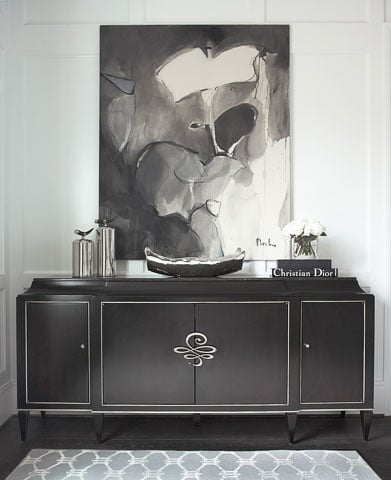 2. Art adds color to a neutral space. We recently talked about designing with neutral colors and how neutrals can be an ideal color palette to help personality come through in accessories, furniture, and fabrics. Art is one of those accessories that can add personality and color to a neutral palette. Add a pop of your favorite color with your art selection.
3. Art can be a reminder. When we travel, we often purchase something to remind us of our trip. A postcard, scarf, or monument replica are all items that can bring back memories of a recent adventure. Choosing a piece of art during your travels and displaying it in your home is a meaningful way of remembering your experiences.
4. Art can be educational. For families with children, art is an effective way to share cultures and bring the world to kids. An art piece from another country can be a tool for teaching children the customs and traditions of different cultures as well as help them learn about various countries and their people.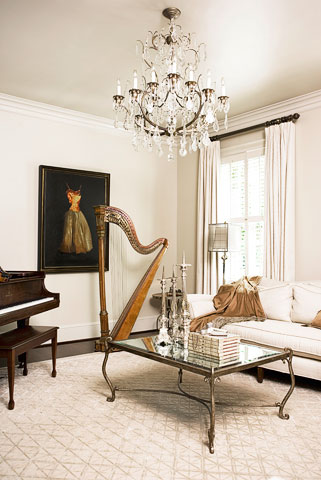 5. Art has various forms. Art isn't just contained to a painting on a wall. Art can also be a mobile piece or a sculpture. If wall art isn't your thing, opt for something that's free-standing. something you can place anywhere in your home and can be easily moved.
If you are interested in adding artwork to your home but aren't sure where to start, download five tips from our design team on how to select artwork.
We also have some great art pieces available in our new online boutique. Be sure to check out our entire wall decor collection.