Kids grow up so fast, and their favorite colors tend to change often, too. But overhauling the color scheme of a room every time tastes change can be exhausting and expensive. Explore a bedroom design that is full of color yet easily changed.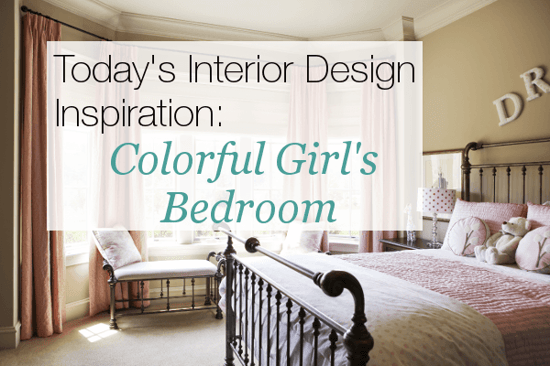 Home designs sometimes need a bright pop of color. Kid's rooms in particular have a tendency to need a little extra color, but you don't have to go color crazy to add some life to a kid's living space. This girl's room has a predominately neutral color palette but still manages to show off her love of pink. A light beige background like this one serves as a great backdrop for colorful accents. These fine details would blend in and disappear if the walls had also been given the pink treatment.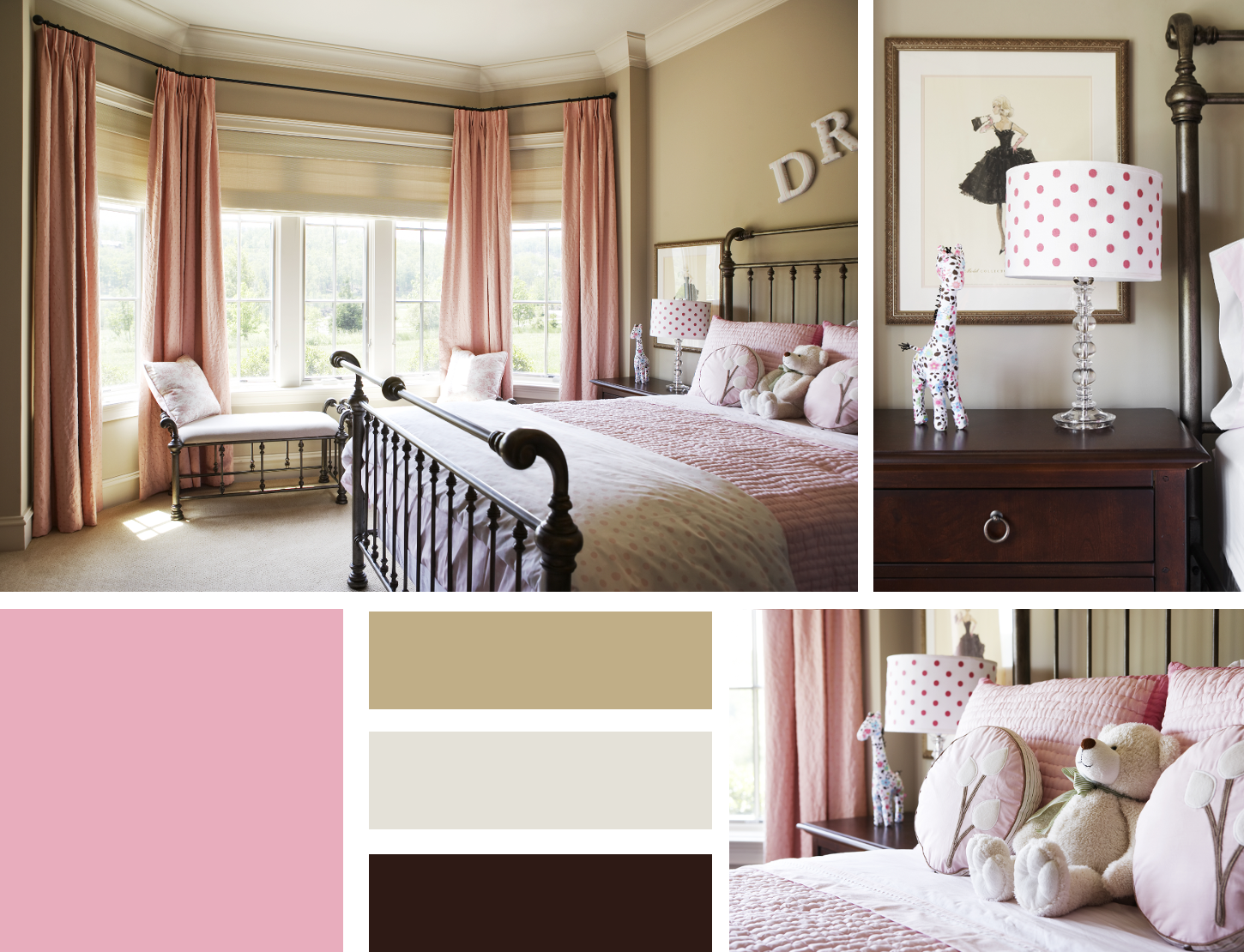 It is important to note that it is the window treatments, lamp shade, and bedding that all have the lighthearted pink color. The carpet, bed frame, walls, trim, bedside table, and lamp base are all strategically done in the design's neutral tones. This design allows the room's featured color to be changed out rapidly and at a lower cost than if one had to replace every item in the room. If the bed frame had been pink, changing the color palette of the room would mean seeking out and paying for another frame that matches your home's style, which can be a daunting prospect. Instead, this design allows the change of a lamp shade to alter the color of the entire room.
Art is one of the most essential ways to add easy-to-change color to your design. This room dressed the walls with a subdued ballerina picture and large wall letters, but you could easily exchange these with fresh new art to add a new color as tastes change.
Some of the neutrals used in this design were the following:
Wall Color - Benjamin Moore Bleeker Beige
Trim - Sherwin Williams Canvas Tan
Carpet - Shaw Carpeting in Tea Stain (702)
This approach can be used anywhere in the home. Keep larger, more permanent items classic and neutral and bring the bright features into your design by having accents that can be switched out when the time comes to make a change.
How do you like to bring color into your home?
---
For tips on making a bedroom stylish and child-friendly, click on the button below.