Dining rooms are elegant spaces in your home where you can have formal dinner parties or host large family gatherings. We've pulled together some inspiring dining rooms in the past but what about the 'everyday' eating area?
The place where we start our day with eggs or end it with a family dinner can be just as beautiful and inviting as a formal dining space. Here are some of our favorite casual and beautiful breakfast rooms.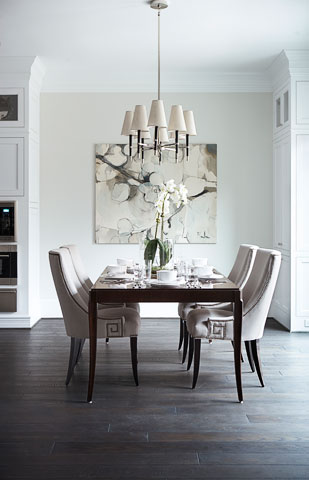 Depending on the needs of your family, a breakfast room can serve double duty for dinners. This space can be used for formal dinner parties as well as everyday meals by choosing the right furnishings. The breakfast room above uses a semi-formal table and chairs that could suit multiple occasions.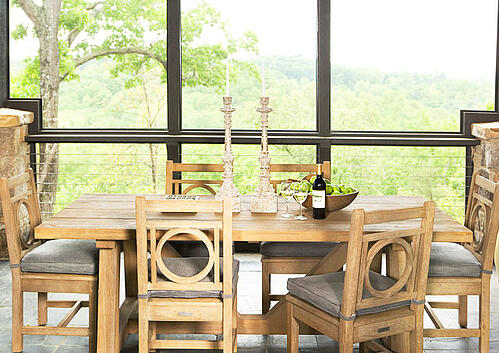 Simple doesn't have to mean boring. Take this open air eating area with very simple wood table and chairs. The unique architecture in the chair detailing and plush seat cushions add enough design interest to make this space still feel a bit regal.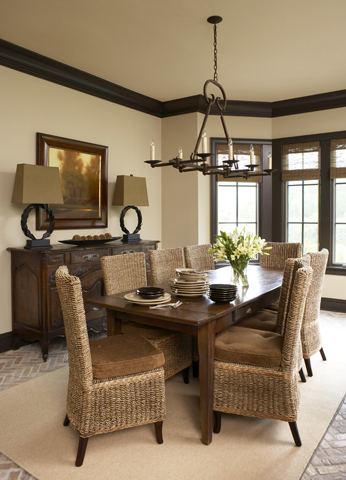 Lighting choices in this particular space can make a huge difference in the overall mood and feeling a space evokes. The wrought iron chandelier over this breakfast table has elegant lines, while the rustic finish helps the space feel more casual. The lamps on the buffet also help make this space blend in with the nearby living room.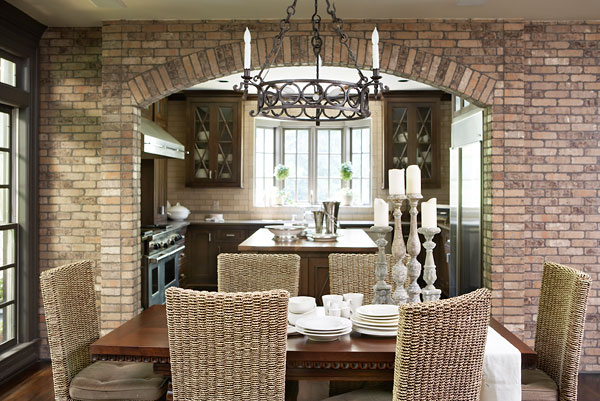 Mixing different styles of furniture can also help create a beautiful, yet casual space. Above, if you remove the chairs and look at the table and light fixture, this space could easily read as a formal dining room. But adding the casual rattan chairs mixed with the semi-formal furnishings creates interest and forces the space to feel less formal.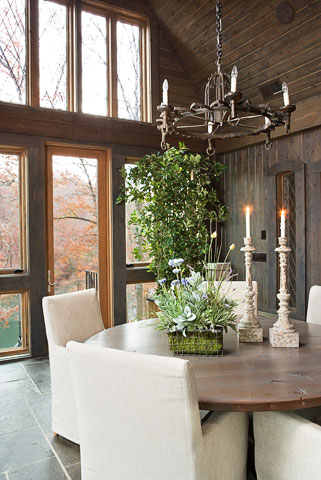 The vaulted ceiling and floor-to-ceiling windows make this breakfast room warm and inviting. What could be considered a sunroom, this space has been dressed up with a chandelier, upholstered linen chairs and a beautiful round and rustic table - all of which make this a place that people will gravitate towards.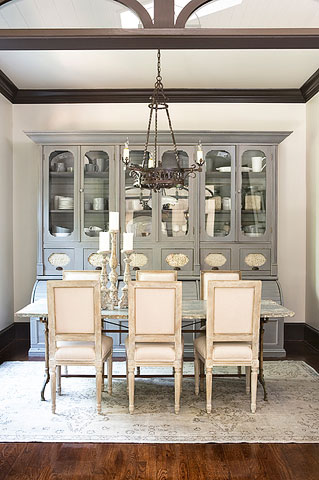 The use of antique furnishings like the rug, chairs and glass-paneled buffet bring life and character to this breakfast room. The colors of the neutral furnishings contrast beautifully with the dark trim and hardwood floors to create an area everyone in the home would love.
Do you like the look of this breakfast room? Be sure to check out the Designers' Corner of our online boutique to learn how you can get the look yourself through accessorizing.

Photos by: Rachael Boling