For those that like to entertain, the dining room is an important part of a home. It's where you possibly host your family holiday meals, celebrate birthdays, or entertain out-of-town guests. It's a place where conversations are shared over a glass of red wine and a big bowl of pasta.
Because the dining room can play such an important part in your home and with your family, it's important that it reflect both your personal style and your style of entertaining. Do you prefer formal affairs or more casual dining? Is your style more traditional or modern? Today, we've rounded up six inspiring dining rooms from some of our interior design projects that embody a variety of styles to help get you inspired.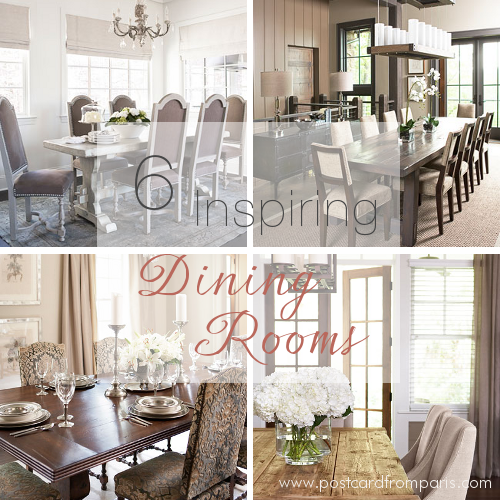 Some prefer a semi-formal dining room. Something that's a bit more formal than your eat-in kitchen area but a space that still feels relaxed and traditional. This dining room incorporates all those things. The stately high-back chairs offer a bit of formality while the French farmhouse table brings a bit of casualness to the space.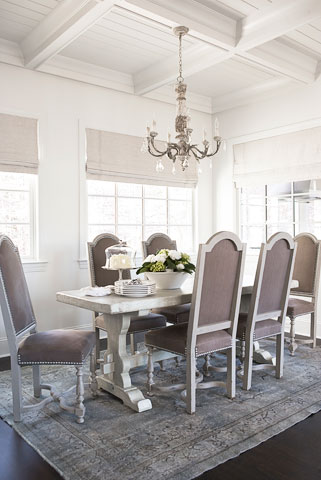 These next two dining rooms have more a modern and contemporary feel. This sustainably designed dining room consists of clean lines and a relaxed neutral color palette. Similar to the dining room above, this space also has a semi-formal feel to it. It could be used for formal affairs or casual dinners with friends and family.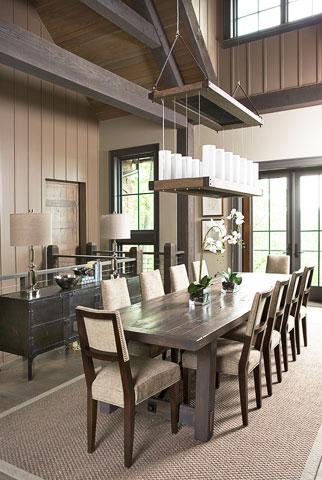 This more modern dining room mixes various textures and colors to create a fun and vibrant space. With its open floor plan and airy feel from the nearby outdoor porch, this dining room definitely leans toward more casual dining, while fine dining is not out of the question. It's the perfect example of how important it is to make your dining room feel unique and reflect your personal style.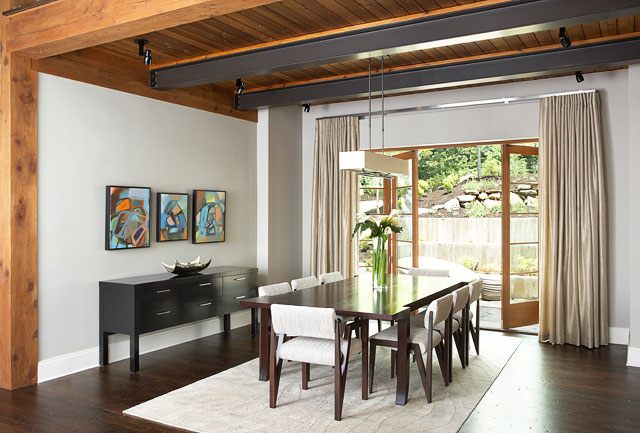 This dining room embodies the classic formal and traditional styles typical of most dining areas. With the antique crystal chandelier, formal dinnerware, and detailing in the chairs, this dining room is made for formal dinner parties and fancy affairs. The style is very traditional, keeping with a neutral color palette and ornate details.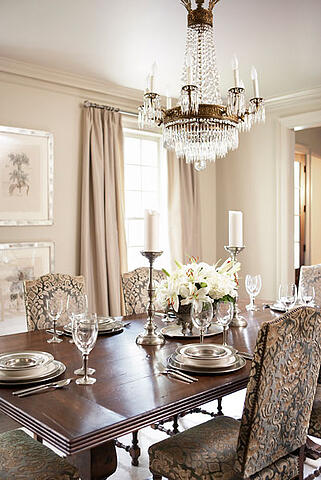 For those that like a more casual and informal dining area, this dining room is an excellent example. From the informal farmhouse table to the comfortable fabrics, this dining room can be used for the nightly casual family meals to dinner parties. This dining room also has a minimalistic approach with very few accessories and limited detailing, which helps it blend in with the rest of the rooms in this open floor-plan Lowcountry home.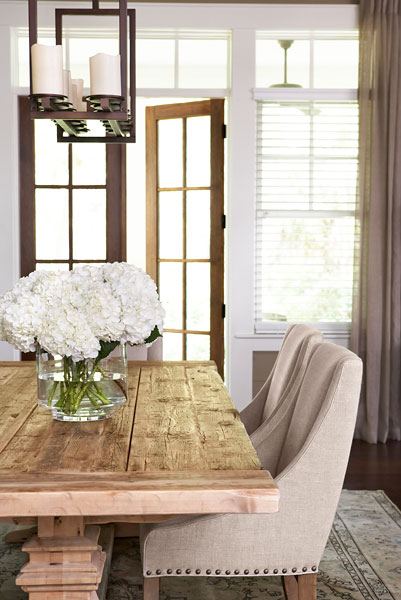 Last but not least, this dining room is the ultimate in refinement and elegance. Consisting of antique furnishings and antique lighting along with formal elegant dinnerware and accessories, this room is perfect for formal entertaining. With its grandiose feel yet comfortable style, this dining room could fit into almost any home.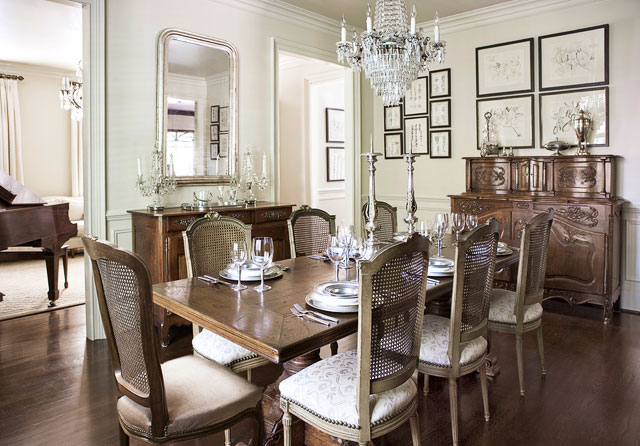 Which dining room do you gravitate towards the most?
Do you like the look if this grand dining room? To see how you can get the look yourself, check out our designers' corner of our online boutique to learn about some of the furnishings, dinnerware and barware items you see.
Photos by: Rachael Boling