We recently featured a before & after of Linda McDougald's residence here on the blog. We received such a great response from that post that we thought we would show you another before & after interior design project.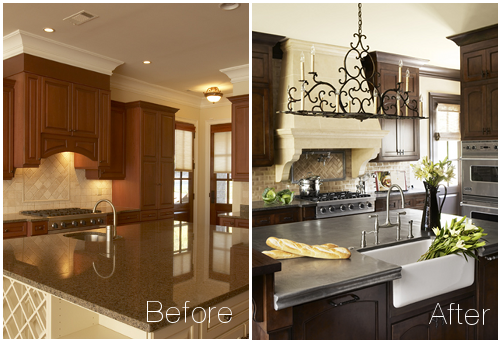 This residence is located in The Cliffs at Walnut Cove, which is situated in the beautiful mountains of Asheville, NC. It started out as your basic builder-grade home with little personality, but our interior design team transformed the home into something truly spectacular.
Let's take a look at some of the before photos as well as the jaw-dropping afters.
Family Room Before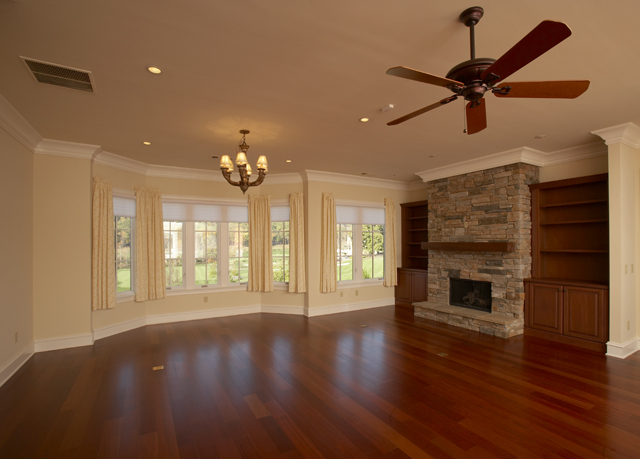 Family Room After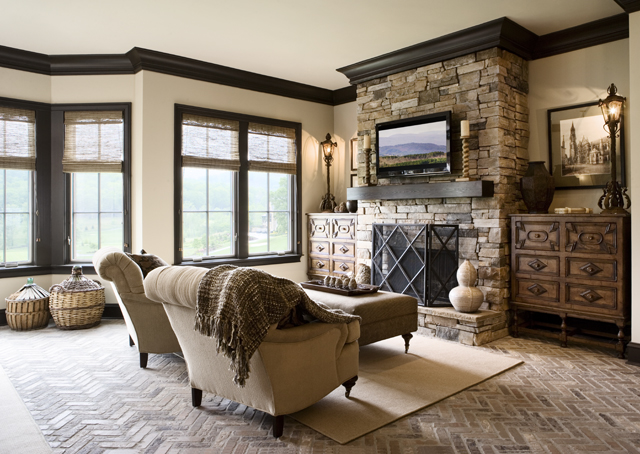 This family room now has a stunning brick floor and beautiful dark trim that adds drama and contrast to the room.
Kitchen Before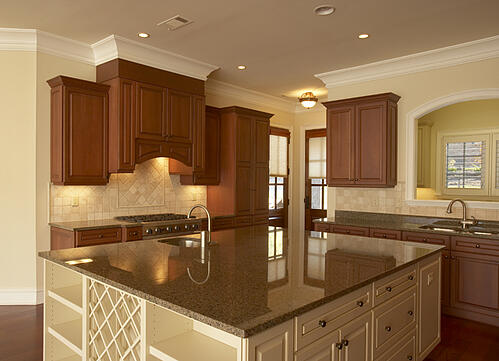 Kitchen After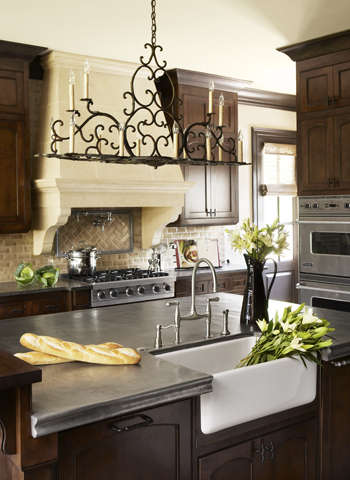 The kitchen now features a cast stone hood and pewter countertops as well as a beautiful farmhouse sink.
Living Room Before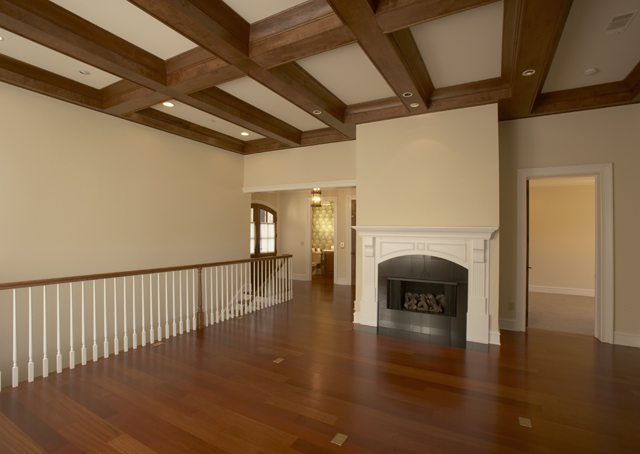 Living Room After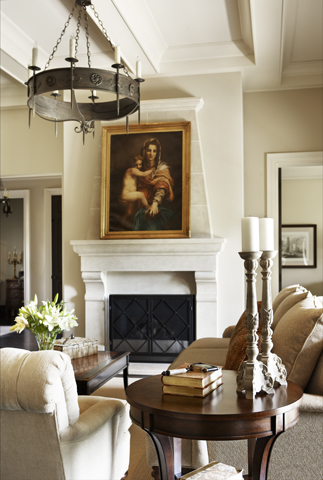 The living room also features a mantle made of cast stone and gorgeous 20th Century lighting.
Master Bathroom Before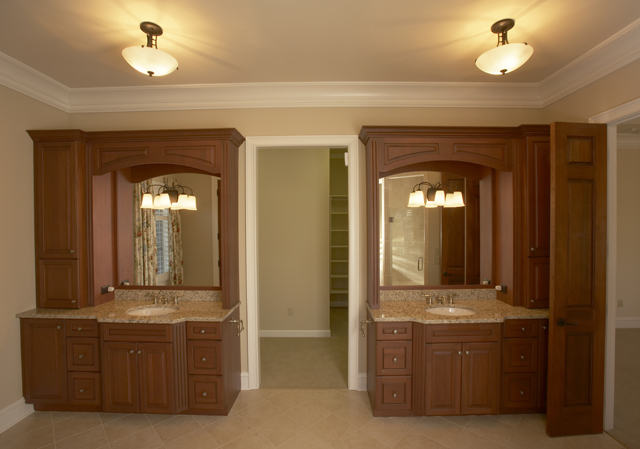 Master Bathroom After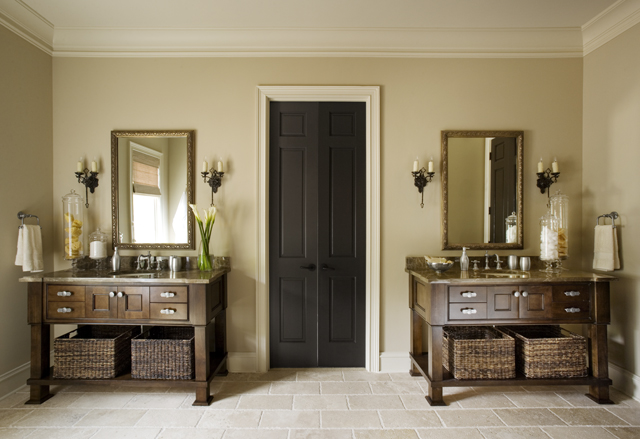 The master bath now has its own personality thanks to the dark interior doors and individual vanities.
Terrace Level Before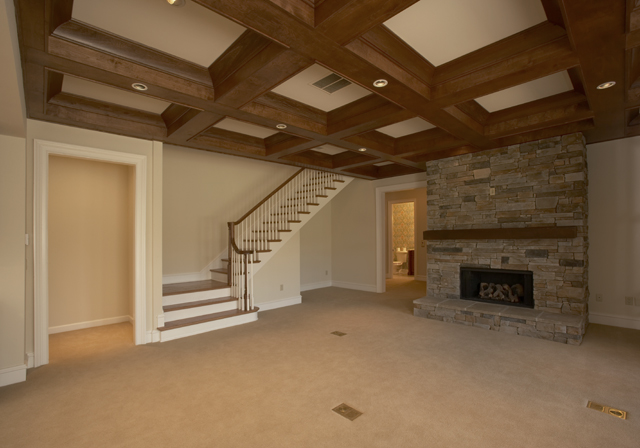 Terrace Level After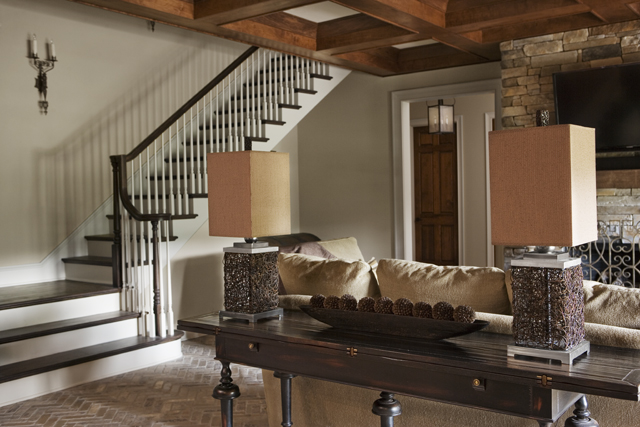 The lower level also has an installed brick floor as well as antique lighting.
In addition to the dramatic re-design of the kitchen and master bath, our interior design team created greater interest and depth throughout the home through the creative use of rich materials, textures, furnishings, and color.
The master bathroom is now an oasis, the kitchen is ready for fabulous parties and loads of entertaining, and the family room is the perfect spot to relax and unwind after a long day.
If you like the look of this home and would like our design team to help you with your next renovation project, contact one of our designers today.
Be sure to check out additional pictures from this home in The Cliffs at Walnut Cove.