If you are in the market for a custom piece of furniture or looking to re-upholster an existing piece, you have a wide variety of styles and patterns of fabrics to choose from. Frankly, the possibilities seem endless. Choosing the right fabrics will affect the overall design of a space and often the durability of your furniture so it's important to select the appropriate fabric for your specific needs.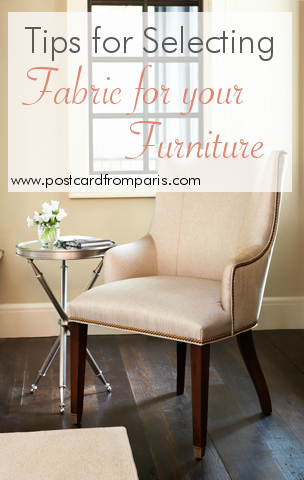 Before you choose a fabric that may wear too quickly or a pattern that you might later regret, we've put together a few tips for how to select fabric for your furniture.
Choose flexible fabrics. When selecting a pattern or style of fabric, take into consideration whether the fabric will offer flexibility for change in the future. If you think you'll change out pillows, wall color or rugs at some point, choose a somewhat neutral fabric or a fabric that isn't too bold that will easily work with any design changes you may end up making.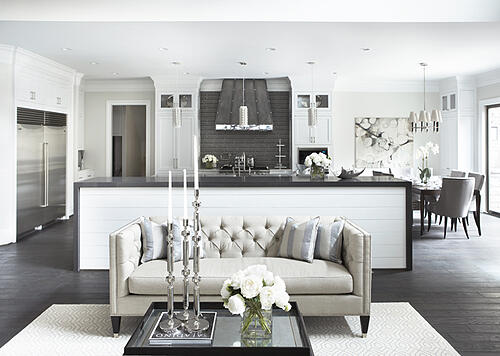 Choose fabrics that are suitable for your lifestyle. For example, if you are a pet owner, you will need to take that into consideration when selecting fabrics. In this instance, you wouldn't want to use a fabric that can easily pick and you will want to pick a dirt-friendly color. If you have children, consider something spill-proof like leather or a treated fabric.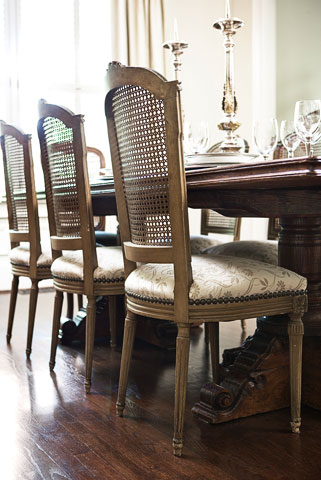 Take into consideration durability. Fabrics typically have a rating called "double rubs." The higher the number of double rubs, the more durable the fabric. The furnishings' use will determine how durable of a fabric you need. For heavy use, consider fabrics with 15,000+ double rubs. Medium-use furnishings typically need a fabric somewhere between 9,000-15,000 double rubs. For light use like formal or occasional furniture such as accent chairs, choose a fabric with 3,000-9,000 double rubs.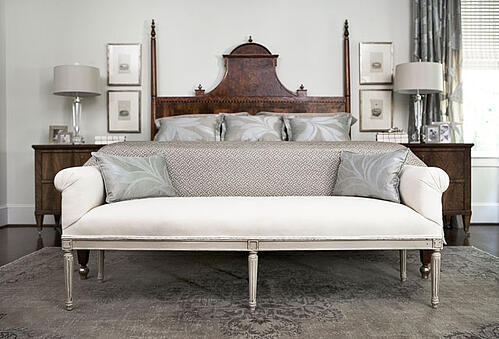 Be careful with patterns. When selecting a fabric with a pattern, be sure to select a pattern that is proportionate to the furnishing. You want to make sure you can capture the pattern on the piece. Fabrics with really large patterns may not work well on small pillows or dining chair seats. Typically large patterned fabrics are used on larger lounge chairs or the backs of upholstered dining chairs.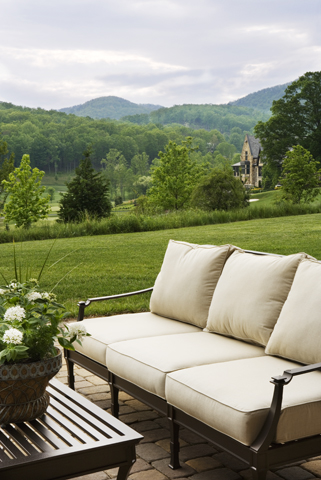 Remember that outdoor fabrics can work inside. Outdoor fabrics have come a long way in their look and feel. They are typically stain resistant, water-repellent and have UV protection for fade-resistance. These fabrics are another durable option that works well for built-in bench cushions in mudroom areas and breakfast nooks where staining is more likely.
Still need additional help and suggestions when it comes to selecting fabric? Download these five tips from our design team.
Photos by: Rachael Boling