Once again, Pantone has released its color for the new year. Last year, they predicted the bold and bright radiant orchid would be seen in both fashion and interior design. This year's color of the year is marsala, an earthy wine red.
Many design trends come and go so before you go paint a wall or invest in expensive furniture with the marsala color, consider incorporating the color in subtle ways that can easily be switched out and changed when new design trends come on the horizon.
Here are just a few accessories that feature this newly minted color.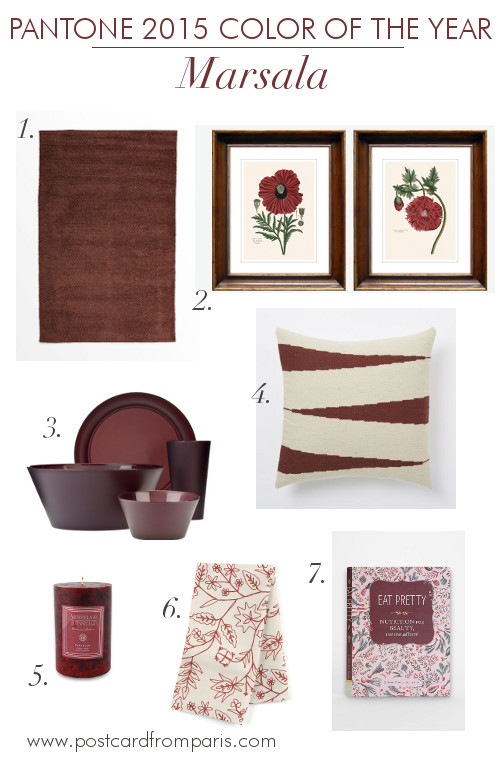 1. Rug // 2. Wall Art // 3. Dinnerware // 4. Pillow Cover // 5. Candle // 6. Napkins // 7. Book
Pillows and books are an easy and inexpensive way to incorporate color and trends. They can be swapped out and edited as design trends come and go. Dinnerware items are another easy way to incorporate color without overwhelming your entire home with bold and sometimes challenging colors.
While color trends are fun, don't feel pressured to add colors that don't reflect your personal style. Your home should reflect the looks you love and your own personal style and doesn't have to have the latest design trends to be beautiful.
What do you think of the 2015 color of the year? Love it or hate it?