We carry several lines of dinnerware and serving pieces in our online boutique. Among the lines we carry is the fabulous line of Match Pewter. The unique characteristics of Match pieces are one of the many reasons we and many others adore this line.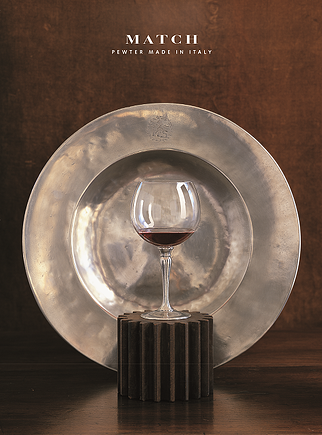 Not familiar with Match? Here are a few facts about the gorgeous heirloom-quality pieces Match creates.
Unlike other products that are made of pewter, the composition of the pewter used in Match pieces is 95% of the highest quality tin. You'll find the number 95 stamped onto each piece of Match pewter you purchase as a way to showcase the true quality of materials that Match uses.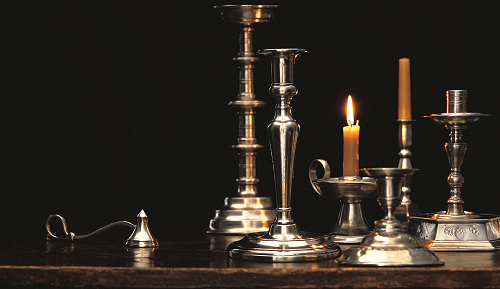 Each piece of Match pewter is handmade by artisans in northern Italy. The hallmarks you see on each piece are the signatures of their skilled hands. With many of their products, Match seeks to find one-of-a-kind antique pieces that are then hand-forged and poured with Match pewter. The original markings are left on these antique pieces to signify their one-of-a-kind nature, leaving you with a truly unique piece to pass down to from generation to generation.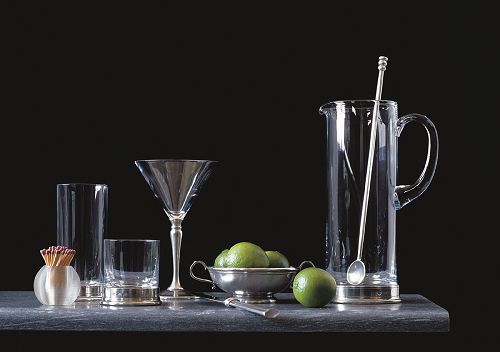 Match also offers unremarkable customer service. In the event that your pewter rimming separates from the rest of the piece or an item is accidentally broken, you can send the broken pieces back to Match and they will send you a brand new replacement piece at a significant discount.

Match believes in recycling and protecting the environment so all pewter material that is returned is then re-melted and re-used in future pieces.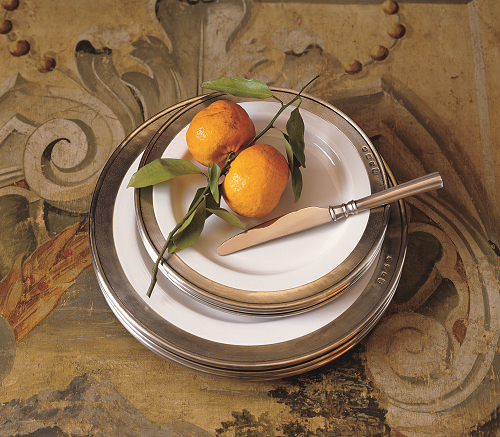 The quality of the pieces in this line are unsurpassed. All pewter is hand-dipped, not sprayed, and bound together, not glued.
Match pewter is lead free and completely food safe. Match flatware and items from the Convivio collection are dishwasher safe. All Match stemware and barware should be washed by hand. These items should not be soaked in hot water or placed in the dishwasher, as this will compromise the bond between the crystal and the pewter and possibly lead to separation.
Be sure to browse the entire Match collection in our online boutique or shop our individual collections of Match Dinnerware, Match Serving Pieces, Match Flatware and Match Stemware & Barware.
All images courtesy of Match.