ast month, we shared some tips on how to create beautiful tablesettings for your Thanksgiving feast. As we noted, creating a beautiful tablesetting doesn't have to be time-consuming or expensive.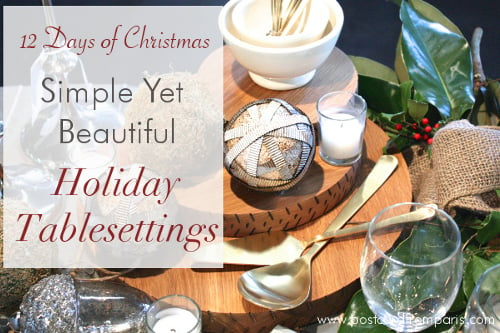 Here are a few pieces of advice for how to seamlessly transition your previous Thanksgiving table into the Christmas holidays.
Incorporate Natural Elements
Just as with your Thanksgiving table, using the outdoors and various natural elements is an easy and inexpensive way to create a beautifully decorated holiday table. Fresh greenery, holly berries and rosemary are just a few natural elements that give nod to the Christmas season. Keep some of your previous Thanksgiving natural elements but toss seasonal items like pumpkins and incorporate a few of these natural elements as an easy transition. Fun fact: many retailers like Lowe's and Home Depot have piles of tree trimmings they typically give away for free. This fresh greenery can be used in centerpieces, placesettings, and the like.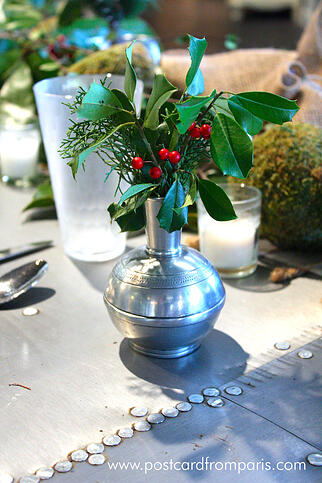 Use Leftover Ornaments
Ornaments are an easy way to make your holiday table more festive this time of year. Group several ornaments in a bowl to act as a centerpiece or place ornaments on each placesetting to add a simple touch. Make sure that when using ornaments you use ones that complement the rest of the table decor and fit within the color scheme you are using.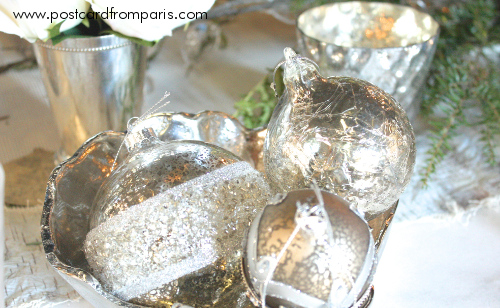 Use Serving Pieces as Decorations
Unless you prefer a strictly buffet-style setup for your holiday meals, consider using unique and elegant serving pieces as part of your holiday table decorations. Making your meal stand out on beautiful pieces not only makes guests more excited about the delicious food they are about to eat but also adds interest and a unique layer to your tablescape.
Tabletop Trees
We've talked about using tabletop trees as a simple way to decorate your home for the holidays. But small tabletop trees can also look beautiful arranged on your holiday table. Trees like these metal trees or pinecone trees are small enough in height and width as to not hinder conversation at the table. Group several together in the center for an elegant centerpiece or place one on each end of your holiday table.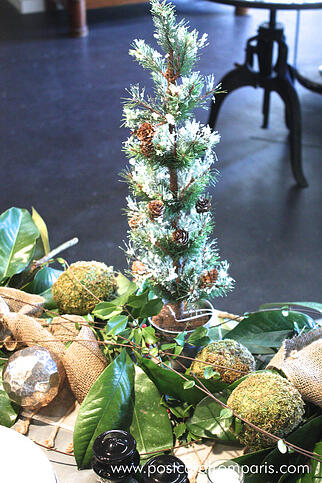 Incorporate Classic Stemware
Whether it's wine glasses, champagne flutes or water goblets, incorporating classic and elegant stemware is an easy way to enhance the overall look of your holiday table. These platinum stemware pieces are a great example of stemware that adds a touch of festive flare but that can also transition into your New Year's party and any future gatherings.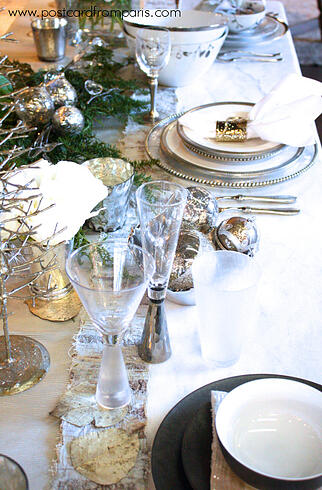 Transitioning your Thanksgiving table into the Christmas holiday can be simple. With just a few items switched out and bringing in other various elements, your holiday table is sure to look fabulous.