America's Independence Day is this weekend. To celebrate, we've gathered a few of our favorite red, white, and blue items from our Parisian boutique. These items are the perfect way to throw a little French flair into your home for our country's spectacular holiday.
The Fourth of July brings together our entire country in celebration of the founding of our great nation. Just because the celebration is wholly American doesn't mean your celebratory decor has to be. Whether you're going to grill hot dogs and hamburgers or watch your city's fireworks display, like ours in Greenville, SC, these pieces will add a little French red, white, and blue style to your celebration.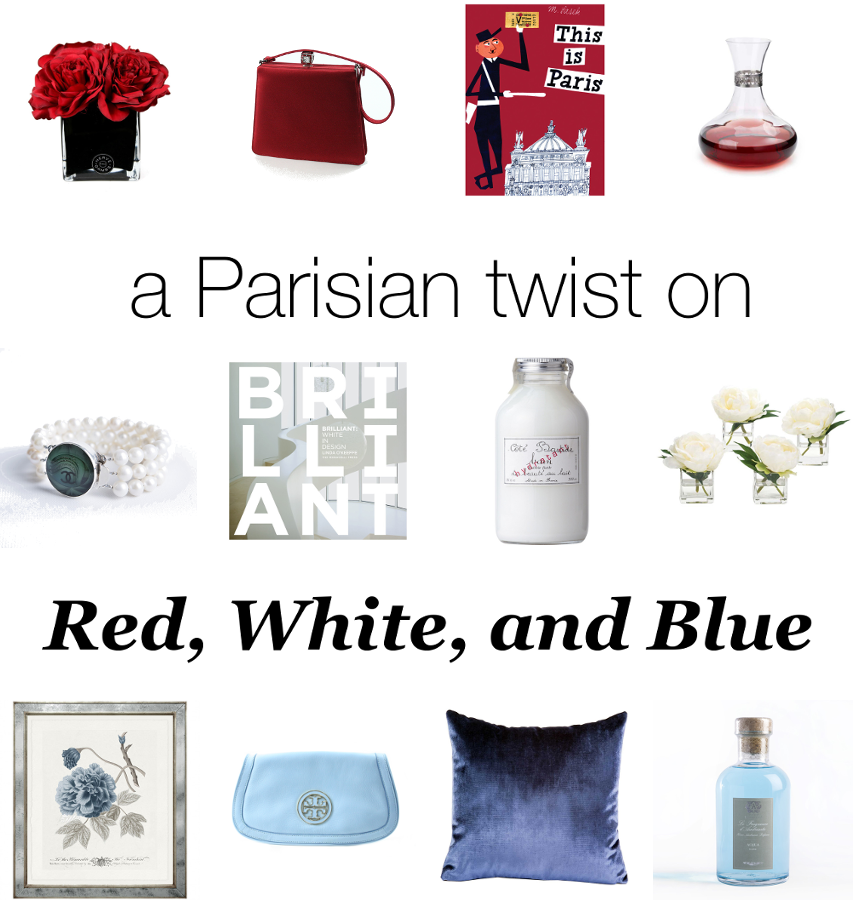 Featured items, left to right from the top: 1. Herve Gambs Rose Cube // 2. Vintage Red Satin Judith Leiber Bag // 3. This is Paris book // 4. Match In Vino Veritas Decanter // 5. Green Triple Strand Bracelet with Authentic Channel Button // 6. Brilliant White book // 7. Cote Bastide Bath Cream - Milk // 8. NDI Single White Peony // 9. Imperial Flowers Blue & Grey - Print 5 // 10. Tory Burch Chambray Clutch // 11. Iosis Berlingot Decorative Pillow Bleu Nuit // 12. Antica Farmacista Diffuser
If these items are not quite what you are looking for, check out our bath products, books, and botanicals collections for more items from our online boutique.
---
How are you going to celebrate the Fourth?