Postcard from Paris had a fresh, new talent join the design team a few months ago. This week, we asked designer Heather Herbsleb to answer a few questions.
Heather joined Linda McDougald Design | Postcard from Paris Home in the spring of 2015. She has degrees in interior design and business management as well as experience in retail management from her time in Atlanta. Heather helps design clients through every step of the design process and helps support the rest of the firm's design team.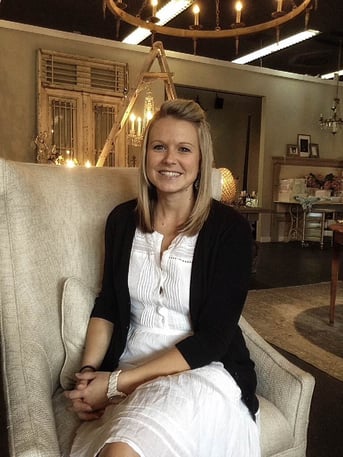 1. Where do you draw inspiration for your designs?
My inspiration comes from several places. I am always finding new ideas on Pinterest and mixing styles on my boards. It is a great platform for gathering and organizing design ideas. I also love watching design television for new, interesting styles. HGTV is a fun way to stay up to date with the latest trends.
2. What is your favorite step in the design process?
I love using our Computer Aided Drafting (CAD) software. The program has the ability to show several potential design decisions and makes communicating an idea really simple. The raw potential and ability to overhaul a space, even if it's just on paper, is really fun.
3. What drew you to Postcard from Paris | Linda McDougald Design?
I could tell right away that Postcard from Paris was a close-knit design firm that would allow me to create beautiful designs. In addition to that, I get to live near booming Greenville and I have family ties in the area. It was a great opportunity.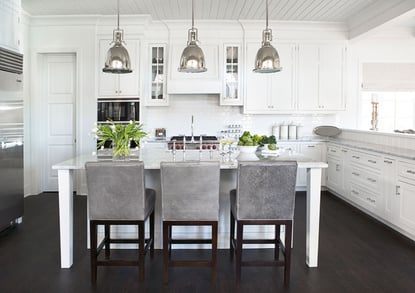 4. What do you enjoy doing outside of work?
I love working out. I have a lot of fun teaching a Pure Barre class after work. It is an excellent way to meet new people and keeps me fit at the same time.
5. What are five words to describe you?
Driven, organized, classy, passionate, and inspired.
6. What design trend are you currently wrapped up in?
The color Greige. People have really picked up this trend that emphasizes a color balanced between beige and gray that creates a beautiful warm neutral. It allows designers to embrace a range of colors that were considered too in-between in the past.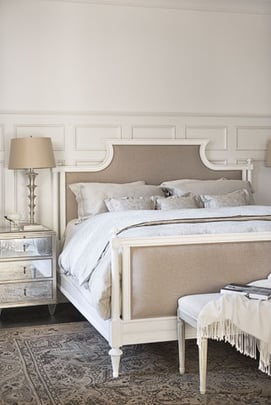 7. What is your favorite item or accessory?
I have this beautiful blue Lillian August velvet chair. It is my favorite spot in my house. I love curling up in it after a long day.
8. How would you describe your style?
As a designer, I can appreciate and enjoy working with several styles. If I had to pick one for myself, I'd say a transitional modern style with rustic hints. I like the clean lines and, more importantly, it would go with my chair.
9. What is your favorite place you've traveled to?
My favorite vacation spot that I have traveled to is Grayton Beach, Florida. It's so relaxing and beautiful down there. Great place to find local favorites and fresh seafood to indulge in.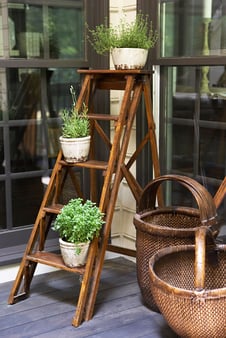 10. What do you feel is your greatest accomplishment?
Following my passion for design. Not a lot of people have a career in their chosen field, but I've found a job doing what I love. It really does make going to work something to look forward to.
We appreciate Heather taking the time to answer these questions. Contact us to work with Heather or other members of our design team on your next interior design project.
---
For information on the benefits of hiring an interior designer, click the button below.