We are back this month with another installment of our Get to Know the Designers series. This month, we had a chance to ask Cate Husman a few questions.
Cate joined the Linda McDougald Design | Postcard from Home team in the summer of 2012. She initially worked as a retail associate in our boutique at The Shops at Greenridge and moved into a design support role in our downtown location in early 2013.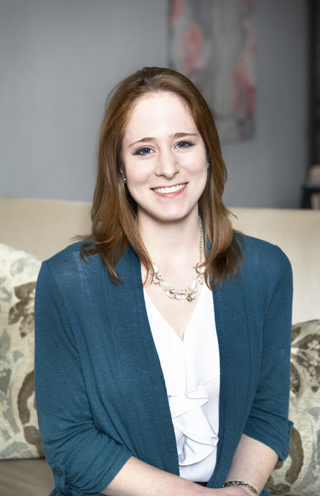 1. Why did you decide to get into the interior design industry? I knew I wanted to do something in a creative field, but it was going with my mom to her landscape jobs when I was little that drew me in. At each job site, I was focused on the interior of the homes, wanting to see how they were designed, how the rooms were planned, and what art they incorporated into their homes.
2. How would you describe your design style? That's easy: eclectic! I love blending different styles together although I lean more towards contemporary designs with classic details, clean lines and tailored elements.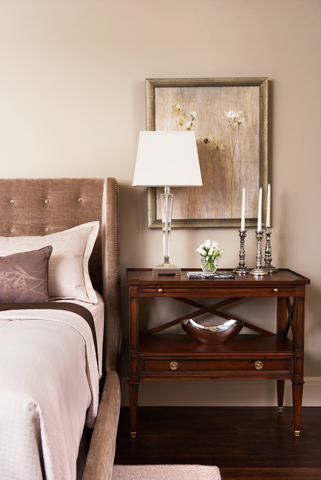 3. What do you enjoy most about the design process? I enjoy the space planning stage of the design process. Being able to create rooms that are both functional and beautiful is at the heart of the design process. Seeing it all come together is another part of the design process I enjoy, as it is gratifying to see all the pieces fall into place as the final product is revealed.
4. What is your favorite item or accessory you own? My favorite item would be a wing back chair I reupholstered. It's the perfect chair to curl up in and read a great book!
5. What are you most proud of accomplishing? I am very proud of winning first place in my college art competition with an ottoman I made and upholstered.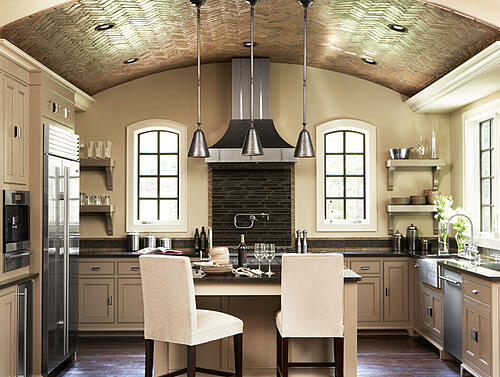 6. What's one goal you have for 2014? In 2014 I am hoping to spend time reading more design books, as I am always searching for fresh ideas and inspiration. Plus, I would love to revamp my own bedroom and living room!
7. What is your favorite resource for design inspiration? I find that the Web site Houzz is a great resource for inspiration. I also draw inspiration from architecture, fashion, and movies.
8. What do you enjoy doing outside of work? I love spending time with friends. I also enjoy reading, watching movies, and sketching.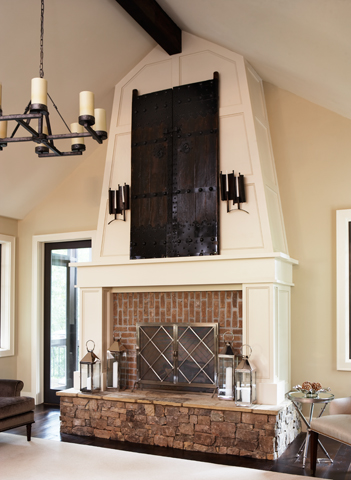 9. Favorite winter-time activity? Hands down that would be ice skating! Although it isn't something I get to do often, I enjoy it because being on the ice is exhilarating yet peaceful. I like the contradiction of it and this same dichotomy is reflected in my personal style, as I work to blend classic and modern styles in my designs.
10. Favorite thing about working at LMD | PFPH? It is a blessing to have the opportunity to work collectively on our projects. Working with this team of talented designers as we collaborate to design beautiful spaces for our customers is exciting. Seeing clients who are pleased with their new space and knowing they will enjoy this space with their friends and family is the icing on the cake!
We appreciate Cate taking the time to answer these questions. Contact us to work with Cate or other members of our design team on your next design project.
Photos by: Rachael Boling