To many, the holidays are synonymous with entertaining so the pressure can be on to throw the biggest and best holiday party. There are others out there for whom even the thought of having a dozen or more people over to their home leaves them feeling anxious and overwhelmed. Regardless of what end of the spectrum you fall, there's no need for a holiday party to be over-the-top or stressful. Having friends and family over during this time of year is meant to be fun and celebratory.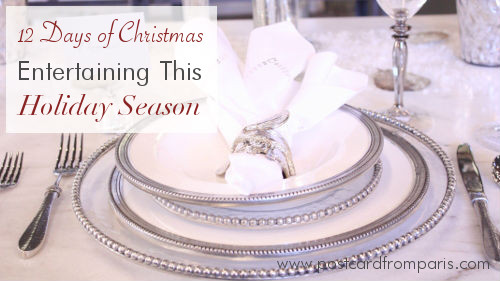 If you are looking to scale back or throw your first big party, we've rounded up a few tips to help you plan in advance and offer a few pieces of advice that could save you time and money.
Create a Plan to Avoid Last Minute Stress
The more you plan, the smoother the process. If you are tackling the food yourself, prepare a menu of the items you wish to serve early on and think through time and effort necessary to prepare. Another option is to consider doing large platters of items rather than small individual hors d'oeuvres.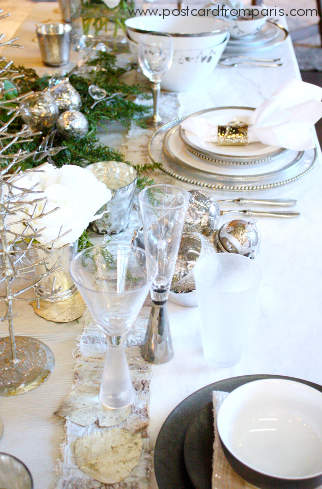 Consider Renting Items For Your Party
For a large party, renting glassware, linens, plates, and flatware can save you time. You avoid the fuss of having to purchase and store most of these items since you likely don't have placesettings or matching glassware for a large crowd. And rental companies will have a wide variety of styles and colors to choose from, saving you from having to go all over town looking for the perfect option with the right quantity available.
Keep It Simple When It Comes to Alcohol
Unless you are having a designated bartender for your party, save yourself the headache and keep the drink options simple. Consider serving just beer and wine along with a signature cocktail that can be prepared in large batches and that can be self-served. You should spend the evening enjoying your friends and family in attendance instead of spending the entire night at the bar making drinks.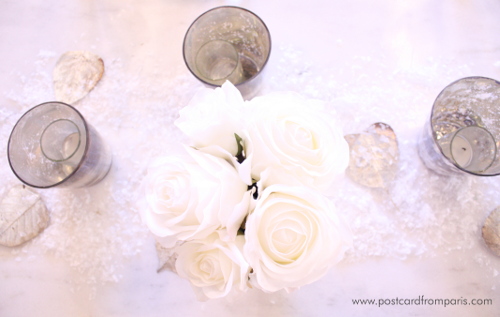 Create a Beautiful Yet Budget Friendly Holiday Tablescape
There's no need to go out and buy hundreds of dollars worth of decor to be used for this one party. A few simple items will go a long way in making an impression. Consider using an inexpensive full length mirror as your table runner, layering your centerpiece on top. Arrange clusters of ornaments, small votives in decorative mercury glass containers, or taller candle holders to create layers of interest around a central centerpiece. Top it off with fresh flowers and greenery for an elegant, winter wonderland look.
What's something else you do to prepare or plan for your annual holiday parties?
If you are looking to offer a full bar at your party or need help with what food to serve, we've put together a downloadable shopping list complete with items to make fabulous hors d'oeuvres, items needed to stock the bar, and suggestions for beautiful serving pieces and barware.