It's a brand new year, which means it's time to start fresh. If you heeded our advice and made some new year's resolutions for your home, you may have tossed a lot of items from your closet. Either items you no longer used or that had seen better days.
If you purged several items from your handbag collection, consider replacing them with high-quality, fashionable pieces. One of our favorite collections of handbags is by Whiting & Davis, and it's our featured collection this month.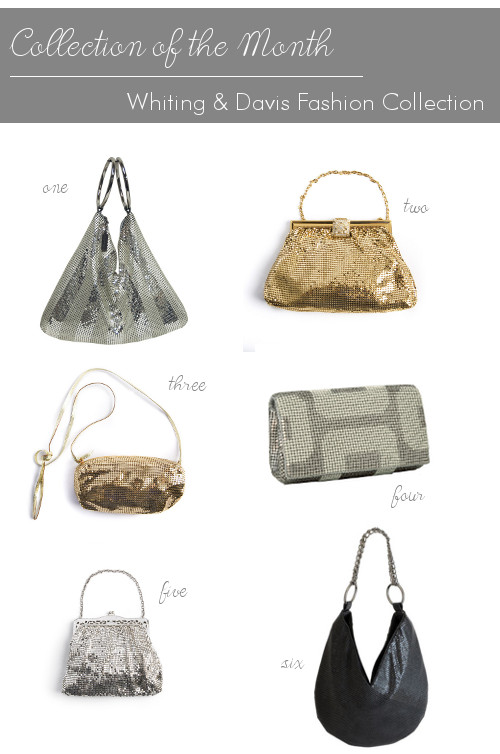 1. Stripe Wrist Bracelet // 2. Vintage Whiting & Davis Gold Mesh Purse // 3. Vintage Whiting & Davis Mesh Bag // 4. Geo Clutch // 5. Vintage Whiting & Davis Mesh Purse // 6. Matte/Shine Hobo
Whether you like vintage or more contemporary fashion accessories, there's a wide variety of styles and colors to choose from. Made of high quality brass metal mesh, these pieces are sure to remain in your collection and closet for decades.
Be sure to browse the entire Whiting & Davis Fashion Collection in our online boutique.
What's your favorite handbag from the W&D collection?