As we enter into fall, the new season brings new weather, new colors and seasonal pumpkin treats. New seasons can also mean new decor. With each new season, it's important to assess the many accessories and table top items you may have and bring out or incorporate more seasonal items.
Items with warmer or darker colors, moodier undertones and nature-inspired designs are perfect accessories to bring out this time of year. One of our favorite accessory lines that encompasses all these things is the Michael Aram Black Orchid Collection which is our featured collection this month.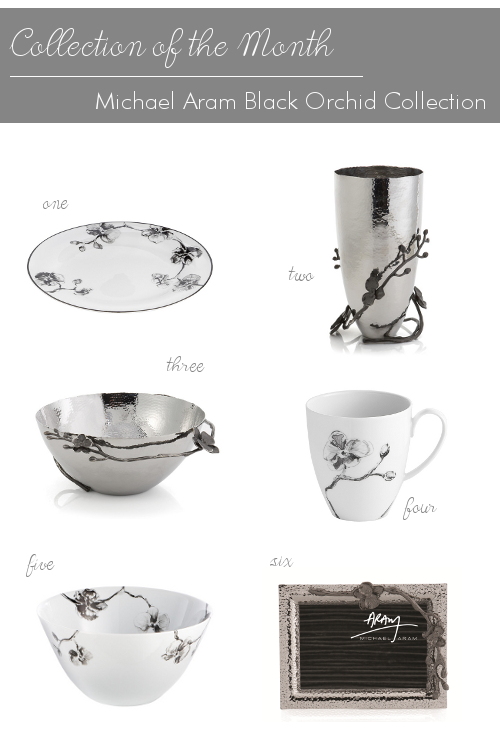 1. Black Orchid Dinner Plate // 2. Black Orchid Vase // 3. Black Orchid Bowl // 4. Black Orchid Mug // 5. Black Orchid Serving Bowl // 6. Black Orchid Frame
The collection consists of gorgeous dinnerware pieces that work well for the upcoming holiday season as well as unique serving pieces and accessories. The Michael Aram Black Orchid Collection is inspired by the powerful and rich nature of the black orchid flower and is reminiscent of the dark, velvety atmosphere of a luxurious evening.
Be sure to check out the entire collection available in our online boutique.
Which item from the collection would you like to have in your home?