Now that it's officially fall, cool mornings and evenings have set in. There's nothing better this time of year than to cozy up on the couch with your softest and warmest blanket or throw or layer up with your comfiest attire.
If you haven't already, it's time to bring out your cool weather clothing and bedding and with your little ones, their most snuggly and warmest baby accessories.
One of the coziest collections for home and baby is the Little Giraffe Baby & Home Collection, which is our featured collection this month. Made from some of the softest and most luxurious fabric, this Little Giraffe collection has the perfect accessories to keep you and baby warm this season.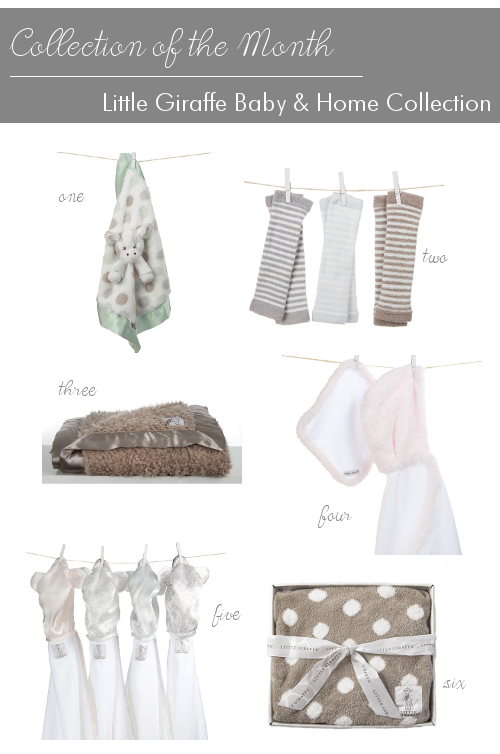 1. Little Girafffe Blanky // 2. Baby Legwarmers // 3. Plush Throw // 4. Little Giraffe Towel + Washcloth // 5. Infant Towel with Ears // 6. Blanket in a Box: Dolce
The Little Giraffe Baby & Home Collection also includes soft and cuddly toys for baby, soft pillows, and luxurious robes. Be sure to browse the entire collection for cozy fall essentials in our online boutique.
What's your favorite cozy accessory from this collection?