Accessories help make a home unique. They tell a story about the owners and their style and are an ideal way to fill a space with personality. But, there is an art to styling accessories. In order for them to make a beautiful statement in a space, they must be arranged and grouped in a visually appealing way. Accessories that are haphazardly placed with little consideration to visual appeal could have a negative impact to the look of a space.
To help you create visually stunning vignettes and use your accessories to the fullest, we have compiled a few tips and suggestions that will help you master the art of styling.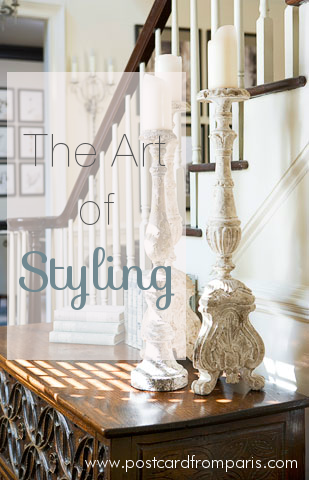 Group accessories by color. It's important when grouping various accessories together that you consider color. Be sure to group similar colored items together or items with colors that complement one another. Without considering color, your vignettes could end up competing for visual attention in a space. The goal of accessories is to have them blend with the rest of the home's decor while adding distinct interest and beauty.
Consider groupings of three. An odd grouping of items tends to be more visually appealing. Instead of grouping your items in even numbers or only using one or two accessory pieces in a space, group items in threes. A smart combination of a piece of art, a cool book, and an additional object can create interest and variety.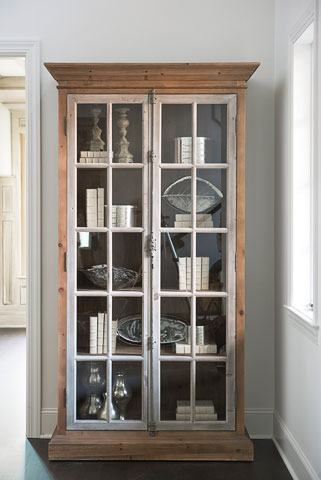 Balance is key. When arranging items on shelves or tables, be sure to balance out your accessories. For example, when working with shelves, you don't want to crowd one area and leave another area too sparse. Items shouldn't be symmetrical but should feel balanced overall. Make sure you have gaps as well since negative space can be just as beautiful as the accessories themselves.
Group items with differing heights. To create visual interest and variety, it's important to create height among your accessories. Grouping a tall item with several medium or smaller height items will allow the accessories to blend together and create a more cohesive look. You can also use different types of accessories together to create height. For example, stack a few books and place a smaller accessory on top. Your small accessory now has height and will be noticed among the other items grouped together.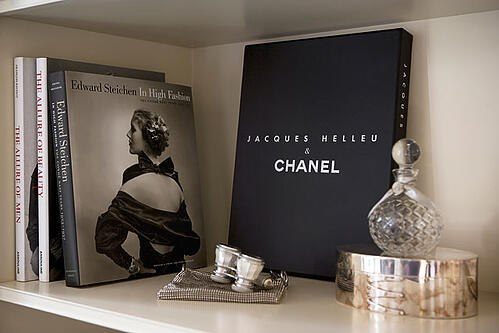 Layer your accessories. Instead of placing your accessories all in one single row, it's important to layer your accessories. Layering creates depth and again creates interest. As an example, if you are accessorizing a console table against a wall, lean a piece of artwork or mirror against the wall, place a candlestick out to the side, a stack of books in front of your art piece or mirror and place an object on top of the books. Not only have you layered your items, you have also created height.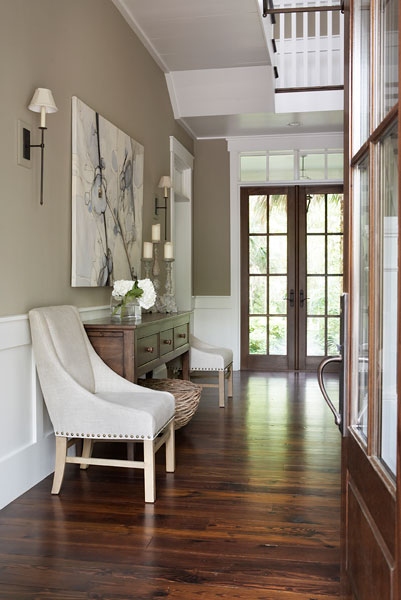 Have you mastered the art of styling? If not, which tip are you going to try out first?
To further help you master the art of styling and arranging accessories, download these five additional tips from our design team.
Photos by: Rachael Boling