We are back with another post in our "Get to Know the Designers" series. This month, we asked Moe Draz, our Charleston, SC-based designer, to answer a few questions for us.
Moe joined Postcard from Paris in December 2006. Prior to joining the firm, Moe was a graphic designer for Torque Creative. He has an extensive background in retail management and customer relations; his fine eye for design makes this talented artist a strong addition to our team.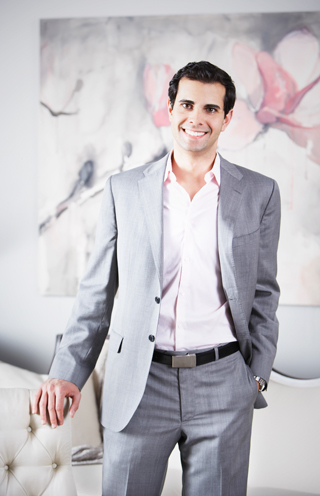 1. What made you want to get into the interior design industry? I've always been a creative person, passionate about architecture, antiques and art. Interior design was the perfect fit for me.
2. What do you love most about the design process? I enjoy researching architectural styles and interiors to draw inspiration, and I love finding the perfect pieces to complete a space.
3. How would you describe your design style? Eclectic, clean, classic. I tend to gravitate towards clean lines but not necessarily modern. I like classical details and elements. I love white space - I feel that the negative space in a room is just as important as the stuff in it.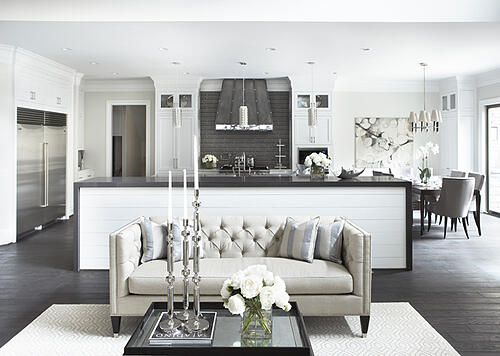 4. What is your favorite spot in your house? Currently, my living room. It is comfortable, cozy, and clean lined. I've combined antique end tables, a contemporary rustic wood and iron cocktail table, and an antique Oushak rug with a very clean lined white linen upholstered sofa and a pair of gray velvet chairs. I'm also in the process of purchasing and renovating a home and I have a feeling when I'm done with it, the kitchen will be my favorite room.
5. What is your favorite holiday and why? Christmas is my favorite holiday. It has a sense of timeless elegance. I love the smell of a fresh Christmas tree, white lights, lots of mercury glass and candle light. It is indeed the most wonderful time of the year.
6. What are five words that best describe you? Creative, fun, energetic, sophisticated, tenacious.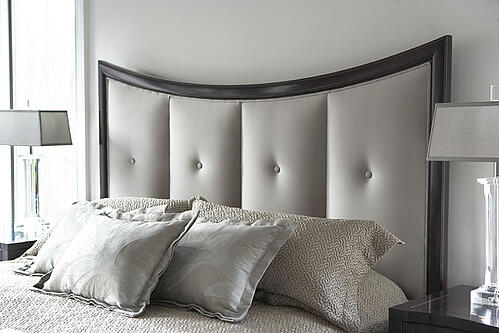 7. What is your most prized possession? The 1920s crystal and silver art deco chandelier over my dining table. It is simple yet elegant and looks as though it came from the movie set of The Great Gatsby.
8. You currently live in Charleston. Are there certain aspects of the city that influence your designs? This beautiful city never ceases to inspire. It contains some of the best examples of classical architecture that I love to draw inspiration from. I love to wander down the beautiful streets south of Broad and feast my eyes on the beautiful 18th and 19th century architecture.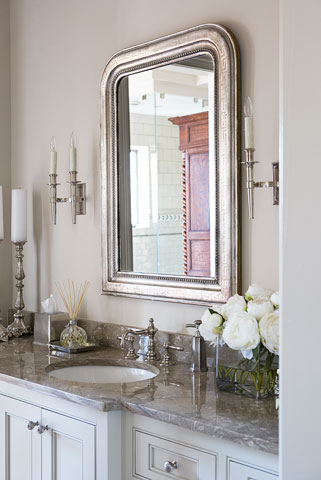 9. What do you enjoy doing in your spare time? I enjoy reading design magazines, cooking, and running.
10. What are you most proud of accomplishing? Being published in several publications like Tuscan Style, Beautiful Kitchens and Baths, and Cultivate.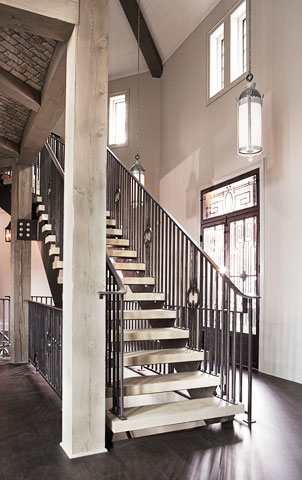 11. If you could live anywhere in the world, where would it be? Paris. It is a very special city full of amazing experiences, food, and architecture.
To work with Moe or another member of our design team on your next design project, contact us.

More about Moe: Having always had a love for the arts, he attended the Fine Arts Center and then pursued a career in Graphic Design. He has an Associates Degree in Arts with a concentration in Graphic Design. He completed the Sustainable Furnishings Council's GREENleaders Program in 2009. Moe is currently pursuing his BA in Historic Preservation and Community Planning from the College of Charleston.
Photos by: Rachael Boling