School is back in session, and the official start of fall is right around the corner. Soon the temperatures will change and so will the colors outside your door. Not only will nature's colors change, but, as usual, the interior design color forecast is changing as well for the upcoming season.
Every season, Pantone releases the most popular colors that will be seen in various realms of design for each upcoming season. (See an important note from our designers at the end of this post.) Among the many colors that Pantone has selected for fall 2013 is a dark gray called Turbulence.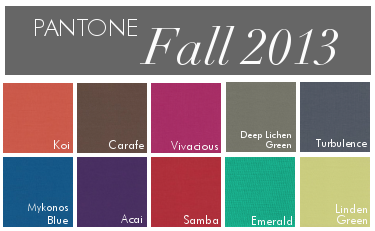 In honor of this potential new fall 2013 color, we've rounded up some of our interior design projects that give a nod to this stormy color.
This gorgeous master bathroom features a dark gray stormy wall color. While the exact wall color isn't Turbulence, it has the same ominious and dramatic undertone. The dark wall color is the perfect backdrop to the white built-in vanities and white trim. The elegant antique chandelier provides a polished touch.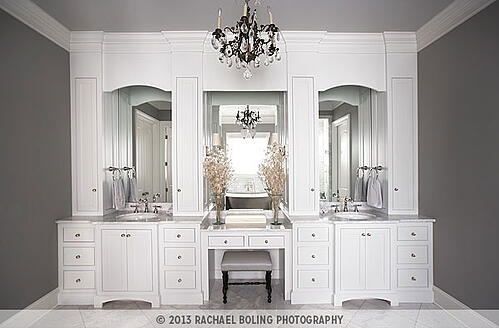 You aren't limited to wall color alone to incorporate one of this season's colors. For a less permanent option, incorporate seasonal trends and colors through the use of accessories. Pillows are a great accessory to change out from time to time based on your mood or the current season. In this master bedroom, a dark gray decorative pillow sits atop this ottoman to tie the current color scheme of this bedroom together. It is also an example of how one of this season's colors is timeless and elegant.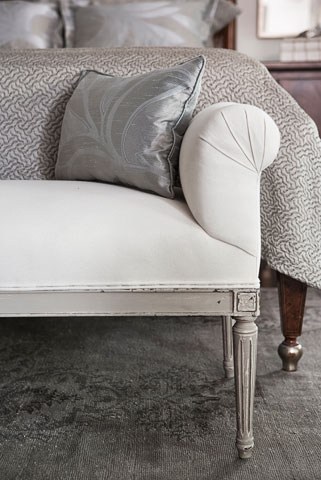 Seasonal colors can also be incorporated into your kitchen and dining room decor. The seasonal gray color is featured in the seat cushions of this dining area. The color blends beautifully in this rustic mountain home and provides some contrast to the current table and chair finish.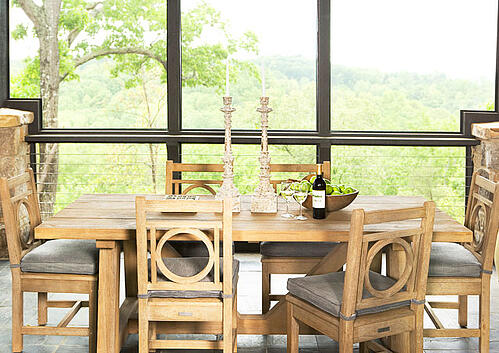 Turbulence has also made an appearance in some of our past kitchens and kitchen appliances. While sometimes overlooked, the look and finish of your kitchen appliances is an important part of the overall design of a room. This stainless steel Lacanche range and custom hood has a stormy gray finish that pairs beautifully with the dark ceramic tile backsplash and neutral cabinetry and wall color.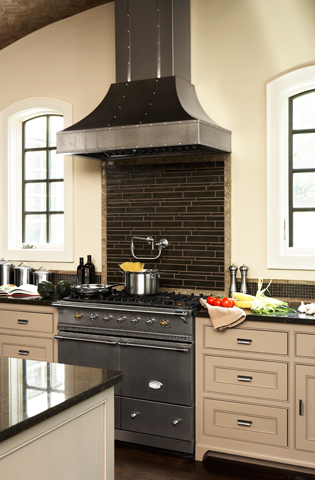 Another kitchen that includes some gray accents is this stunning palatial lake house kitchen. Among the many amazing features are these gray chairs at the kitchen island, which break up the current white color scheme and draw your eye to the center of the kitchen and the overhead island lighting.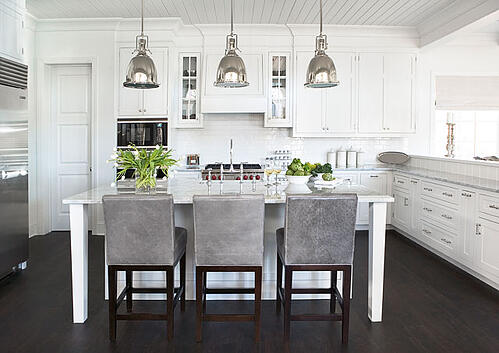 And last but not least, this timeless study features an amazing focal art piece that blends stormy grays, charcoal and white to create organic and delicately drawn flower petals. The stormy gray in the painting also pairs well with the nickel-plated accessories that adorn this sideboard.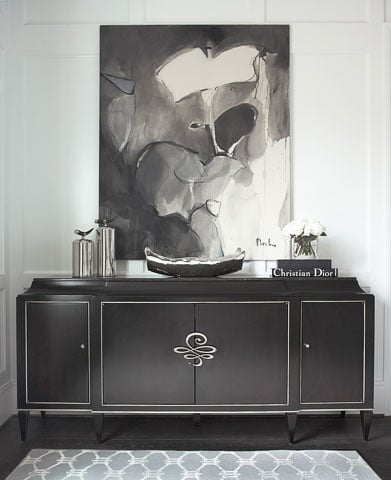 What is your favorite fall 2013 forecasted color?
Interested in how you can get the look of this timeless study yourself? Check out our Designers' Corner of our online boutique to learn how you can purchase many of the items you see including the furnishings, artwork, and accessories.
Looking for additional fall inspiration? Download this fall design guide full of tips for preparing your home for fall, trends and even a yummy fall recipe.
A note from our designers: As always, there are "new" popular colors for every season. This can make for quickly dated environments and expensive updates to keep up with the trends. For these reasons, we tend to shy away from designing solely around these colors. So how does one keep current without having to re-design every season? Create a classic, timeless base for your home and layer on small touches of this season's colors. Throws, pillows, accessories, do-it-yourself furniture accents, etc. are inexpensive ways to freshen up your color palette without committing to it for the long-term (leaving you the option of changing it for the next season).
Photos by: Rachael Boling