We are back this month with another post in our 'Get to Know the Designers' series. We hope you are enjoying this series and getting a chance to know the people and faces behind Linda McDougald Design | Postcard from Paris Home. We recently asked Linda McDougald, the co-founder and principal designer of LMD|PFPH, to answer a few questions and share her insight and knowledge regarding the interior design industry.
Linda's passion for design and a love of the fast-paced business world compelled her to open Postcard from Paris in 2000 with friend Meredith Kinsey. As the lead designer of the firm, Linda is involved with all aspects of the business as well as every design client of LMD|PFPH.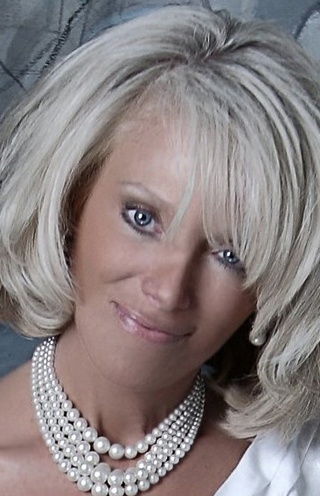 1. What drew you to a career in the field of interior design and starting your own interior design business? After spending years in corporate America, I decided to follow my passion for interior design and wanted to create a firm that delivered fresh and remarkable designs while at the same time, executed those designs with precision and the highest levels of professionalism.
2. What is the best piece of advice anyone gave you when you set out to start your own company? Build your team with talented, passionate, creative individuals whose drive and abilities meet or exceed your own.
3. What do you consider the most rewarding part of being a designer? The creation of homes or spaces that best serve and delight our clients.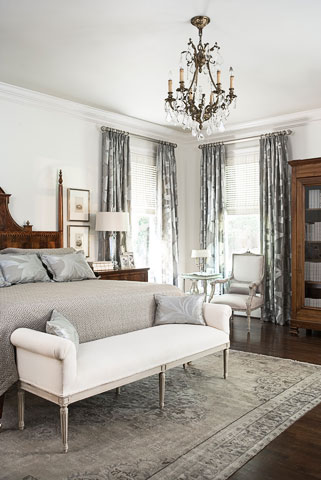 4. What advice would you give to anyone looking to get into design? Achieve the finest level of education possible in interior design or architectural design, or both, and then find a dynamic firm with which to work to gain real-life, practical experience. Embrace technology along the way.
5. What has been the biggest learning experience during your design career? The need to develop the ability of melding talent and experience of various types with unparalleled resources - bringing those together is crucial.
6. Where do you draw inspiration? I love many types of design but for each, my inspiration is timeless, classic examples.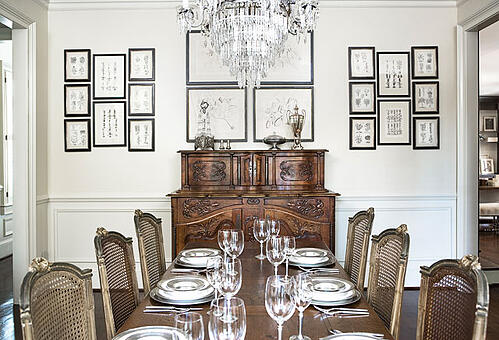 7. Fill in the blank. No home is complete without... Spaces that nurture each member of the household in ways specific to their needs be it design aesthetic, functionality, or comfort.
8. What is your favorite thing about Greenville? The quality of life the city provides for my family.
9. If someone had to describe you in three words, what would they be? Courageous, determined, dedicated.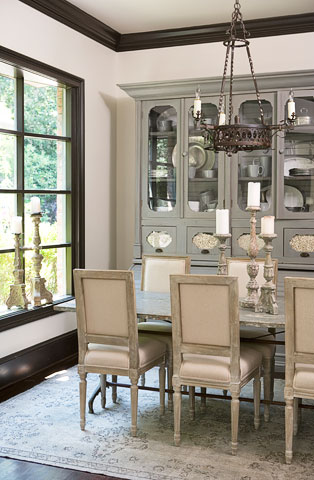 To work with Linda or other members of our design team on your next design project, contact us.
More about Linda: Linda McDougald Design | Postcard from Paris Home principal and lead designer, Linda McDougald has an extensive background in marketing, public relations, and advertising, and has used that vast experience to create one of the most admired businesses in the Upstate. During the past decade, Linda has created a firm that is simply considered the best with a reputation that precedes it and results that rightly demonstrate that position. Her constant quest for new and innovative ideas along with her business acumen provide her with fresh insight and an ability to continuously improve and distinguish the firm. Linda counts among her strengths the ability to surround herself with extremely talented and dedicated individuals and she has done so in her design team, attracting the highest qualified designers with degrees in interior design, architectural design, and art history among others. Even with all of the success of her business, Linda's most important job remains as the devoted mother of three boys, Chase, Tyler and Connor.