I used to look in magazines at images of beautiful homes with impeccable landscaping and perfect touches in every room and enjoy living vicariously through those pages. At no time did I really give much thought to the photographs themselves. I was too focused on the subject matter, the gorgeous sofa that had not a single pillow out of place, the to-die-for artwork hanging above the mantle, and that little touch of sunshine that hit the vase of flowers just right. Just perfect.
And then came my first photoshoot with Postcard from Paris. We were shooting a home to be featured in a local magazine. The home was beautiful. Natural light was abundant; the home was welcoming and cozy; everything was in its place and we were ready to capture every aspect! This should be a piece of cake and take us only a couple of hours to photograph. Right?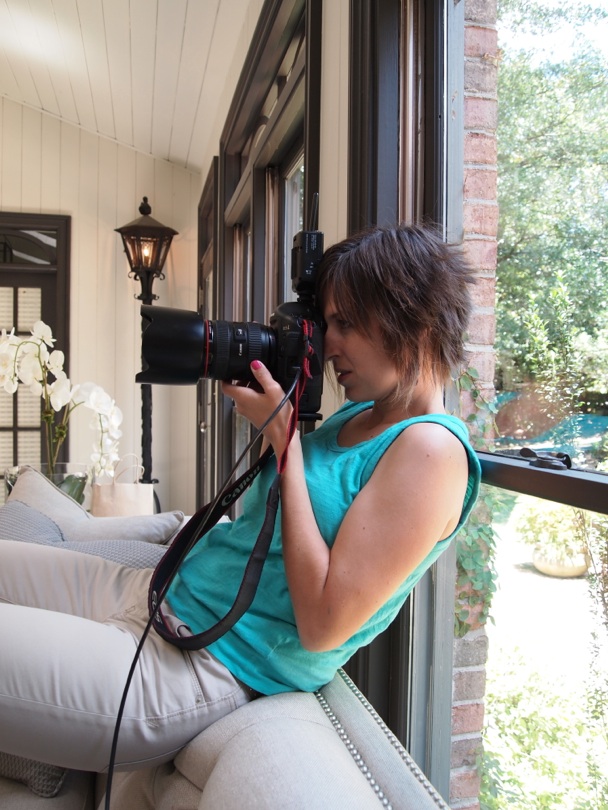 Well, we - I - quickly learned that it could take a couple of hours for one. single. photo. What looked amazing and perfect to the natural eye looked cluttered and narrow through the camera lens. The ideal angle was no longer ideal – the camera needed to be right where the photographer simply could not physically be. And the window, while beautiful, was in a horrible spot for a photo, particularly on an overcast day. And that countertop – glorious in its own right – gave off a glare that was a monster to overcome. So we began to re-arrange furniture and hang sheets and climb on top of countertops. And arrange again. And take exposure after exposure until finally the perfect shot was there.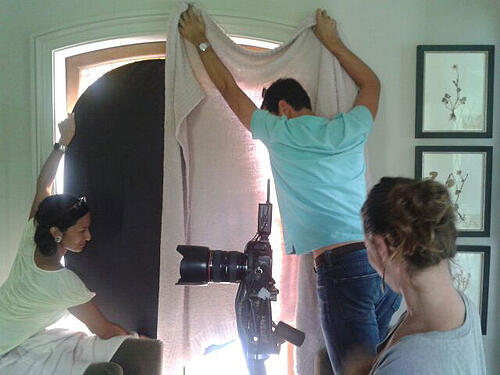 A typical photoshoot of our homes ranges from two to three full days. It requires a stylist, photographer, assistant, designer, and usually two others to help with other details. We are routinely re-arranging furniture or holding sheets against windows to prevent glares or helping to steady the photographer who may be in a precarious position to get the right angle. We are looking at shot after shot to examine every aspect of the photo – composition and context, lighting and shadows, tangents of elements in the shot, small-scale details that make the photo fascinating. We literally spend hours on a single perspective of one room. These are long days.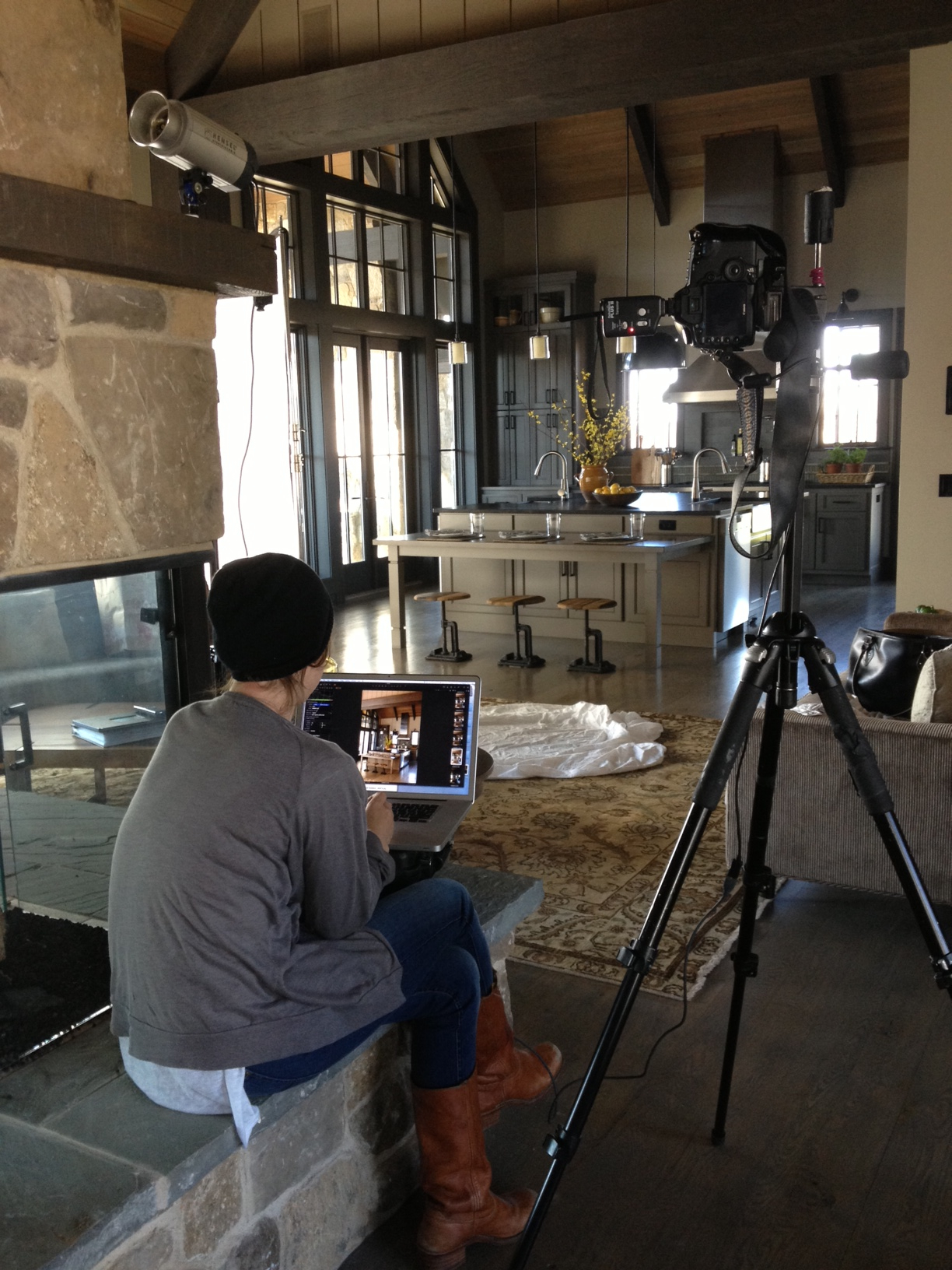 Architectural photography is deceptively difficult. Not only are we attempting to capture what we see with our eyes but also what we feel. Any room can be photographed, but homes – homes must be framed and composed and lit just perfectly. Photographs of a home must have personality and make you feel something.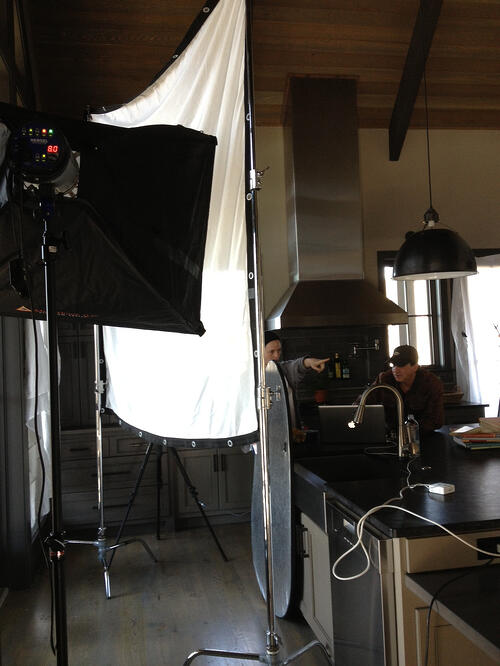 And that is no easy feat. But it is a lot of fun getting there. (And it really helps when you work with amazing photographers like Rachael Boling and Brie Williams.)
To see the end result of some of these photoshoots, be sure to visit our portfolio.
Also, we have some very exciting news to share with you guys next week so don't miss next week's post. There may even be a little something special for our blog readers...