The day has arrived, and you are finally engaged. Whether it was a whirlwind romance or a long journeyed courtship, the pressure is now on to start planning the big day. One of the many things you will want to do is to decide what gifts you are in need of to start your new life. If you aren't sure where to start or what to do, we're here to help you. With the wedding season quickly approaching, we've pulled together some helpful tips and advice when it comes to setting up your wedding registry.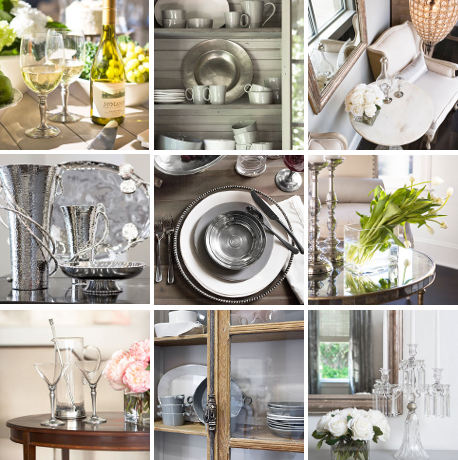 A wedding registry is a once in a lifetime chance to receive all the items you ever wanted for your home (how fun is that!). These tips will help you maximize the opportunity to carefully plan for your life together while making it stress free for your friends and family to know they are making a selection that will be useful and appreciated for years to come.
1. It's Time
Register as soon as you get engaged to give ample opportunity for your guests to be prepared for the various events before the big day. They will want to know what you need for upcoming festivities including engagement parties, showers, and brunches.
2. Be Yourself
You want your registries to reflect your personal tastes and preferences of what you feel your married lifestyle will be. Consider both formal and everyday dinnerware, glassware and linens. Have a discussion together about how formal you think you will be as a couple.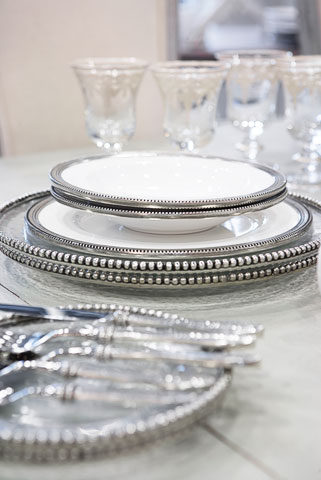 3. Take Stock- Together
Make a list of what you both have so you know what you need and want. Take time to talk about the style of home you'd both like and divide categories of who will be in charge of what. It is often best to make this a special time for just the two of you. If you decide to bring along mom, ask his mom, too, remembering all the while the final decision belongs to the two of you.
4. Perks
Before choosing where to register, find out what kinds of perks you may receive from each registry. Many retailers offer a completion program that allows you to fill in whatever you don't receive at a significant discount. Also check to see if your registry retailer is active in social media. Savvy retailers will have a Facebook and Pinterest site to get your guests inspired about gift giving.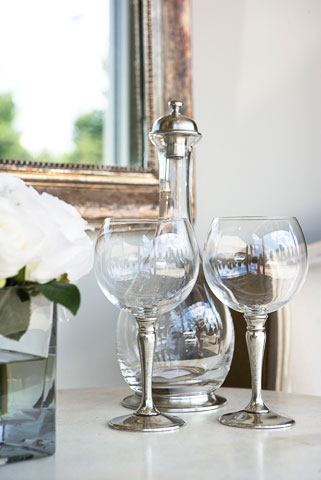 5. Two-Four
Two to four registries will give guests more choices while still being manageable. To make things easy, pick one store for bedding, another for china, and so on. This will prevent you from signing up for the same items at different stores.
6. Mix it Up
Be sure to register for items in a range of prices so that guests can choose gifts within their means. You will want to choose a good mix of essentials and a few splurges.
7. Don't Be Shy
It is a great idea to request more items than the number of people on your guest list. A good rule of thumb is choose two gifts for every guest.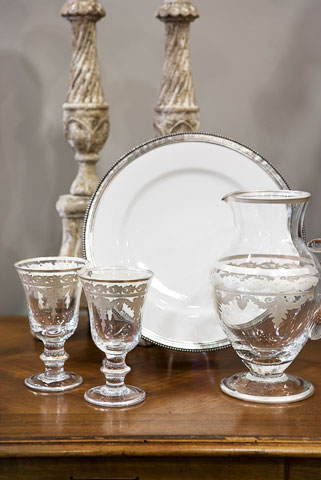 8. Stay in Season
Be wary of seasonal selections. If you have longer than one year before the wedding day, don't register for seasonal items that will be replaced in a few months since they may be discontinued as your special day approaches.
9. Be Tactful
Unfortunately, it's inappropriate for the bride or groom to ask for wedding gifts, so you have to be careful with how you let people know where you're registered. Never include registry information with your wedding invitation. Word of mouth is the appropriate way to communicate this. Your registry info can be listed on your bridal shower invites since the invitation does not come from you. It is perfectly appropriate to include registry information on a wedding Web site.
10. Be Gracious
Thank you notes for gifts received before the wedding should be sent within two weeks of arrival of the gift. Notes for gifts received on or after the wedding day should be sent within a month of your return from the honeymoon.
Now you are ready to get started!
Here at Postcard from Paris Home, we have our very own fabulous wedding gift registry. We offer luxurious gift and home decor selections, infused with grace and elegance. Through our registry, we offer:
- Complimentary wedding specialist consultation.
- Training and assistance establishing your personal wedding profile.
- A registry site that enables your guests to purchase gifts online. Gift wrap and shipping options are available to make the process stress free and easy.
- An integrated social media site that inspires gift giving and builds excitement for the big day.
- Discounted completion program.
To help you get started and ensure your wedding registry is a success, download our handy checklist with these tips plus 10 more.
We would personally love to help you make your wedding and wedding registry special. If you are interested in registering with us, click here to get started.
Also, we mentioned last week that we had some exciting news to share with you guys. That news is that we have officially opened our very own online boutique. We are so excited to offer you guys the same fabulous products we carry in our downtown and Greenridge retail boutiques online. We will be officially launching the site next week so stay tuned for more exciting details!