For some of us, the pressure to decorate and deck our halls this time of year is overwhelming. Not to mention there are many other things on our to-do lists this time of year. While the idea of decorating your home with trees, garland and other wintry vignettes might seem daunting, holiday decorating doesn't have to be, and shouldn't be, a chore.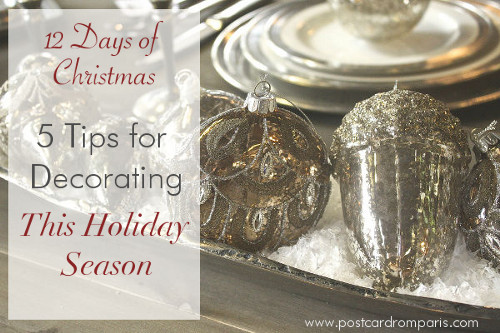 If you are needing some advice on how to make your home holiday-ready without breaking the bank - or your back - here are a few tips for decorating this holiday season.
Less Is More
We've all heard the saying, 'less is more,' and when it comes to holiday decorating, the same can be true. Sometimes, simple touches of decor can make just as big of an impact, and sometimes even more so, than going over the top and decorating your house from top to bottom. Adding a touch of holiday in a few areas of your home is all you need to fill your home with holiday cheer.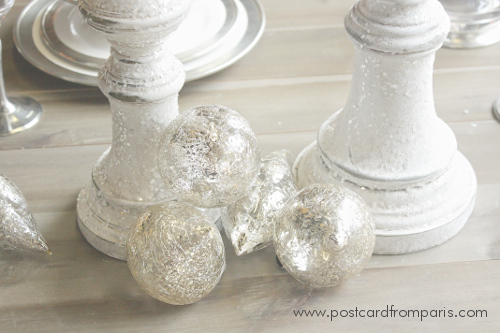 Create a Cohesive Look
Sticking to a certain color scheme or theme with your holiday decor can make a big impact. There are many different holiday looks and color schemes available in stores these days. If you aren't careful with your holiday decor selections, you might end up with a mash-up of random colors, styles and materials. Decide on a specific look you like, whether it's all-neutral decor, a rustic or glamorous style, wood textures or lots of mercury glass. Selecting decor with a specific look can help your efforts really stand out and speak volumes, even if it's only a few additions or used in a few rooms in your home.
Create Simple Vignettes
Grouping together a few simple holiday decor items like ornaments, greenery or tabletop trees can create a beautiful and special moment in your home. You can create unique yet simple vignettes using just a few holiday decor items that can make your home feel festive and ready for the holidays. Incorporating heirloom items that have been passed down for many years and hold special memories is another way to create holiday beauty in your home.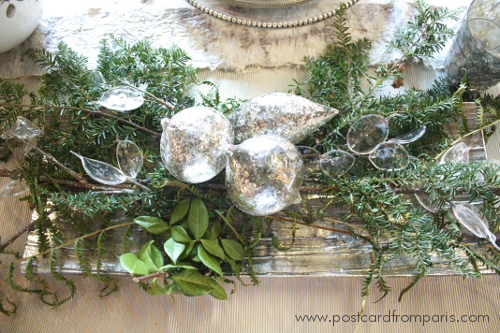 Incorporate Natural Elements
If you don't already have a lot of store bought holiday decor, consider incorporating seasonal elements from nature. Paper whites, poinsettias, and fresh greenery offer a simply beautiful holiday look, and they are an easy and quick way to decorate your home. If you prefer not to spend the money on live paper whites, consider these botanical reproductions that look real.
Recruit Help
Who says you have to be the sole person responsible for all the holiday decorating? Invite your family or friends to help with the decor and turn it into a fun and special event. Allowing your kids to be a part of the festivities is a fun tradition that can be carried on from year to year. Or if you prefer to call in professional help, hire someone local to come in and do all of your decorating. Give yourself a break and accept help if you need it.
Be sure to check out our holiday collection available in our online boutique for all your holiday decorating needs.
Download these additional tips from our design team on how to decorate simply this holiday season.