We at Postcard from Paris are excitedly counting down the days till Christmas! To share the holiday spirit, we are celebrating with 12 Days of SALES, highlighting a different genre of product each day for 25% off. So naughty or nice, make sure you check our Sales list twice, and shop Postcard from Paris for your Christmas needs!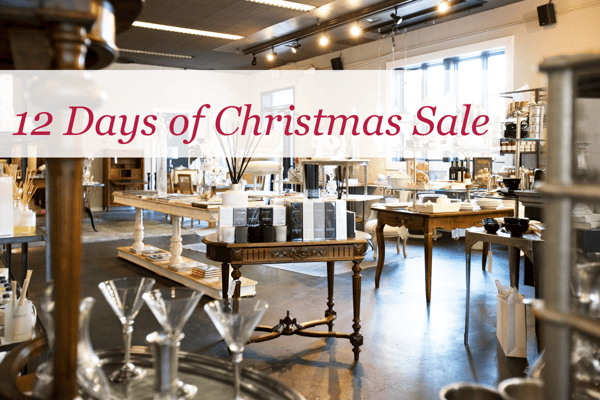 The 12 Days of Christmas sale will start on Wednesday the 9th and will happen every day our boutique is open, Tuesday through Saturday, til Christmas Eve. Our gift wrapping team can make your purchase look sleek and professional under the tree. The sale will only be in store, not online, so get the scoop on what will be on sale below!
1. Wednesday, December 9th - Cote Bastide 25% off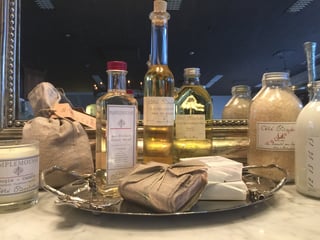 Our first sale will be on our cote bastide bath products line. Lather in everyday luxury with this French brand of bath and body products.
2. Thursday, December 10th - Mirrors & Framed Artwork 25% off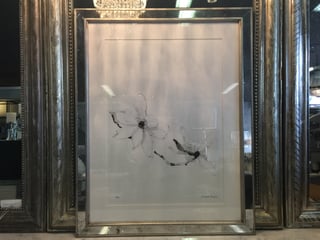 Our beautiful Louis Phillipe mirrors and gorgeous framed artwork are beautiful statements in your home or office.
3. Friday, December 11th - Antiques 25% off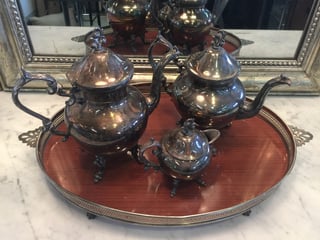 Postcard from Paris's cultivated selection of antiques including armoires, chests, bookcases, tables, chandeliers, and home accessories will be on sale Friday to help you add a finishing touch to your home before guests arrive. We'll be happy to work with you to get the larger peices to your home.
4. Saturday, December 12th - Christmas Decor 25% off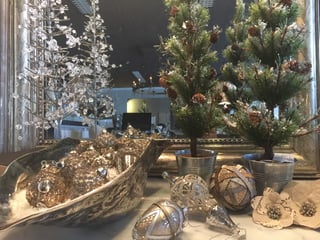 Beautiful tabletop trees, ornaments, and more will be on sale Saturday. Our collection of decor can transform your home for the season with a delicate touch.
5. Tuesday, December 15th - Chandeliers and Lighting
25% off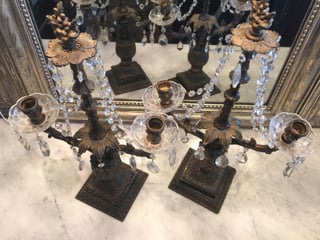 Our dazzling selection of chandeliers will be on sale Tuesday the 15th. Take your time exploring a variety of styles and sizes.
6. Wednesday, December 16th - Dean & Deluca 25% off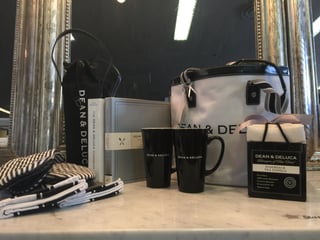 One of our favorite cooking brands, Dean & Deluca has bold lines and classic style. If you're looking for something for the chef in your life, these pieces are a great, understated gift.
7. Thursday, December 17th - Botanicals & Vases 25% off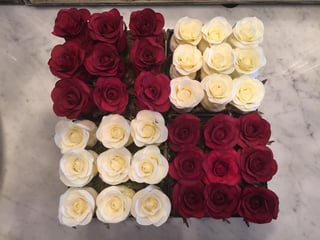 Our lifelike botanicals and stylish vases could be a beautiful addition to your home's decor or a great gift for the friend who is always trying to fill her home with something beautiful and new.
8. Friday, December 18th - Candles & Diffusers 25% off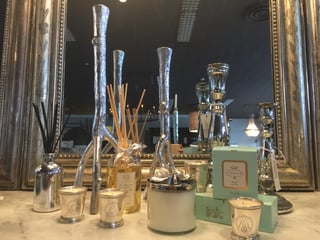 Style your shelves, tables, and mantle with our wide assortment of scents. Candles and candlesticks can instantly warm up your home's decor. The right diffuser can welcome guests to your home.
9. Saturday, December 19th - Fashion Accessories 25% off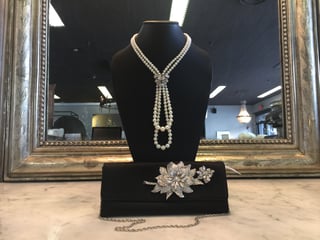 Handbags and jewelry will be on display in the store on Saturday the 19th. Buy the lady in your life the perfect piece for all of the Holiday parties coming up.
10. Tuesday, December 22nd - The Men's Table 25% off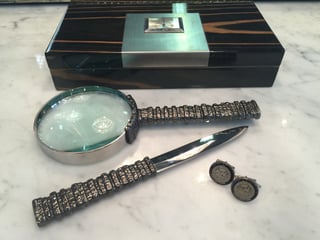 We've gathered all our best gifts for men in one spot. If you're struggling to come up with something for the guy in your life, our table of gadgets, accessories, and tools could be the perfect place to find him a classic, timeless gift.
11. Wednesday, December 23rd - The Women's Table
25% off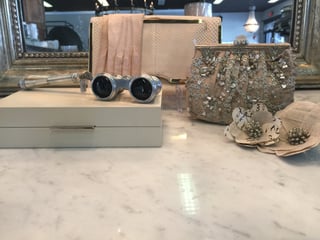 This table holds our staff's best picks for the woman in your life. If you can't make it in on the 23rd, don't worry, our Women's table will be up all month.
12. Thursday, December 24th - Coffee Table and Designer Books 25% off
Open only until 1pm for your last minutes gifts! A great last minute gift for anyone you might not have had time to shop for, our coffee table books are both beautiful and a good read.
Our Boutique is located in the West End at 631 S. Main Street in Greenville, South Carolina. We look forward to your visit!
---
If you'd rather shop online, click the button below!