One of the most important rooms in your home is the kitchen. Not only is it a space that gets a lot of use, but it also tends to be the heart of the home: a place where friends and family gather, where stories are shared and friendships strengthened.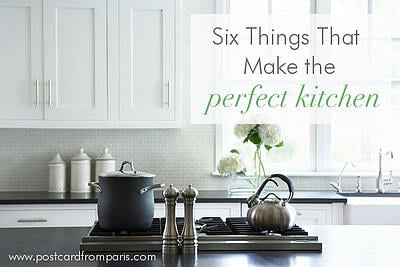 Because your kitchen tends to be the center of your home, it's important that your kitchen be not only functional but also an inspiring space. If you are in the process of creating your dream kitchen, here are six things that make the perfect kitchen that you should be sure to incorporate.

Functional Layout
One of the most important elements of your kitchen is the layout. A kitchen that is poorly laid out will hinder your ability to fully utilize the space and cause major frustration. If your existing layout isn't meeting the needs of your family, take the time to properly assess what changes need to be made and how your existing layout can be improved. If you are starting from scratch with your kitchen, be sure to take into consideration location for everything including trash can, dishwasher and sink, and, with those three in particular, make sure they are in proximity to each other. Visualize yourself cooking and how you tend to move around and what your needs are to figure out the best placement for everything.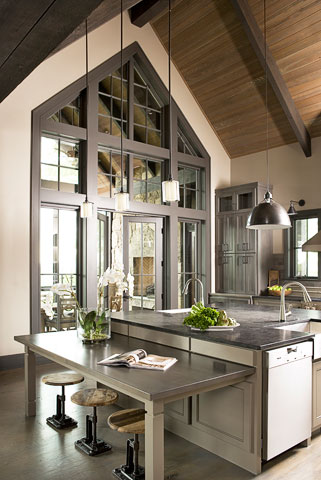 Appropriate Lighting Scheme
Right up there in importance in a kitchen is the appropriate lighting scheme. Not only does the appropriate lighting add to the overall design and look of your kitchen, but it also enhances the functionality. Making sure you have the appropriate task lighting for work spaces, like kitchen islands, and over your eating areas is essential to making your kitchen a functional space for you to cook and eat. Adding lighting elements elsewhere throughout the kitchen can provide visual interest, highlight certain areas of your kitchen, and make the space feel fresh and bright.
Seamless Design Details
If you've started pulling together ideas for your dream kitchen, you may have several different design ideas or different styles and looks that you love. But, what you don't want to have happen is for your kitchen to become a hodgepodge of different design elements and for it to not feel like one beautiful, cohesive space. It's important that the design elements of your kitchen blend seamlessly with the rest of the space. Your selections should feel like a natural part of the kitchen and not draw too much attention away from the space as a whole.
Beautiful Finishes
Because a significant amount of time is spent in your kitchen, you want the space to feel and look inspiring. Selecting beautiful finishes can really enhance your kitchen. Finish selection should be chosen based on the finishes in the rest of your home and the style of your home. While it's ok to mix finishes, there is a balance with how to mix finishes effectively and your choices should look purposeful and sufficiently different.
Durable Surfaces
It's one thing to have a lovely kitchen, but your kitchen should also be a place that can withstand frequent use. Selecting countertops that stain or chip easily would defeat the overall purpose of a kitchen and make it a space that can only be looked at and not used. It's important to select surfaces for your kitchen that are durable and won't chip, scratch, or stain easily. That might mean being strategic with the type of color or pattern you choose for your countertops or it might mean selecting a more durable option like quartz.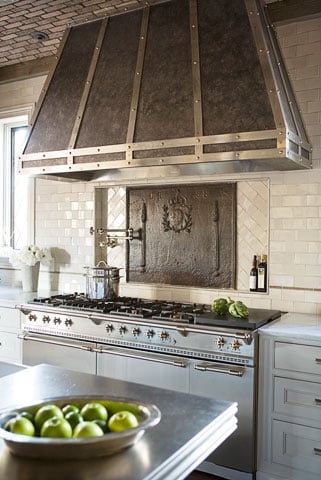 Personality and Character
It's wonderful to create this gorgeous, functional kitchen, but it's also important to spend time infusing your kitchen with your own personality and give it a personal touch. You can let your personality shine in your kitchen with pops of your favorite color, personal mementos or treasures, and your favorite decor or accessories. Making your kitchen feel like home and reflect your family's style is just as important as filling it with beautiful design details.
The key to creating the perfect kitchen is taking your time with the planning and selections and making sure all elements blend and feel cohesive. Try not to focus too much on the latest trends and instead select design elements that you personally love and feel beautiful and inspiring to you and your family.
What else do you think makes the perfect kitchen? Let us know in the comments!