A lot of us get the itch to re-decorate our home or re-design a space every now and then. Maybe you've lived in your house several years and certain things need updating. Or maybe you are just tired of looking at the same furnishings and accessories that you've had for decades. Choosing to completely overhaul your home or a space can be expensive though.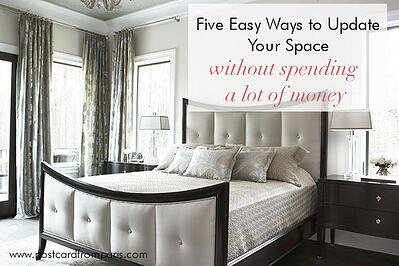 But, without a lot of time or money, you can make a few small changes that can make a big impact in your home. Here are five easy ways to update your space without spending a lot of money.

Refresh With a New Coat of Paint
A coat of paint can do wonders for a space. Whether it's a slightly different color than what's currently on your walls or a different color entirely, paint is an inexpensive way to make a space feel fresh and new. When deciding to re-paint, be sure to use the right paint finish and choose the right paint color that is appropriate for the space. Neutral paint colors, especially, can make a space feel bright and fresh.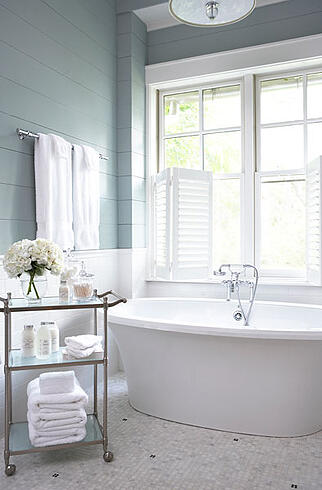 Hang New Wall Art
Another option is to give your walls a fresh look with new wall art. Artwork doesn't have to be an expensive painting. Blow up and frame your favorite photographs or family pictures, hang unique antique accessories like beautiful ironstone dishware, or make your own abstract piece of art with paint colors that tie into the space. Search your attic, a local flea market or antique store, or an affordable retail store for unique and beautiful items to give your walls a new look.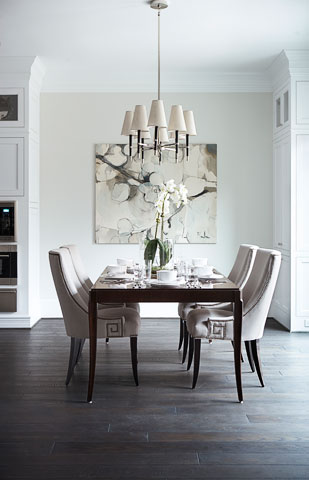 Re-Arrange Furnishings
If you aren't looking to spend any money but still want to give your home a new look, consider re-arranging your existing furnishings. Whether you just re-arrange furnishings in one space or swap out pieces of furniture in different rooms of your home, new pieces or a new arrangement can make a space feel totally different. Through this process you might also discover that a piece works much better in a different space and can create more room or storage in needed areas.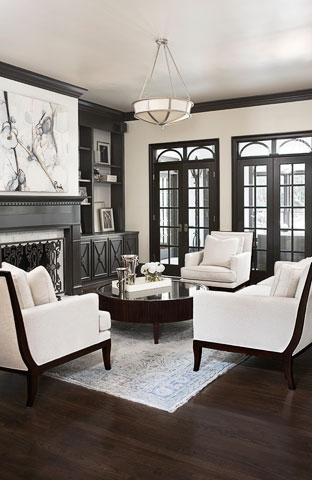 Replace One Item
Replacing just one thing in your home can make a huge difference. What you choose to replace can be dependent on your budget. Maybe you get a new kitchen faucet or replace your coffee table that you've had for 10 years. Or it could be as simple as swapping out the throw pillows on your couch. The cost of these items can vary, but they don't have to cost a great deal and can make a huge impact in a space.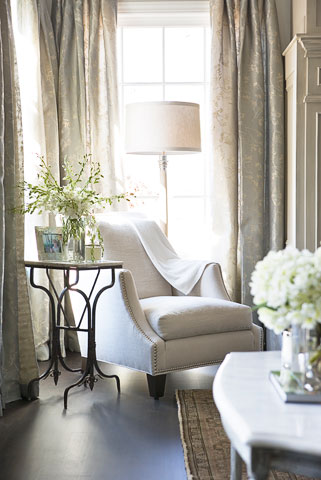 Install Curtains
Many of you may have spent the last several years intending to install window treatments in your home but have yet to get any hung. Curtains are a great way to update a space's overall look and feel. Bring in a new color or pattern with your curtains to add a fun design detail to a room. The way you hang your curtains can also impact a space. For rooms that are smaller with lower ceilings, hanging your curtains higher can make a room feel large and make your ceilings feel taller.
You don't have to completely re-decorate your home to make a space feel updated and new. Simple, affordable changes to your home such as new paint, curtains or new artwork can make just as much of an impact.
What one room in your home would you like to update?