It's the beginning of December and that means Christmas is right around the corner. With December comes sparkly holiday decorations, family gatherings and pretty presents wrapped under the tree among other things. It's a magical time of year with many traditions and giving hearts.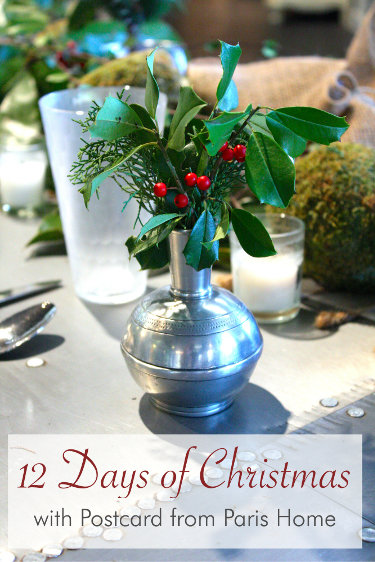 To celebrate this season and provide you with holiday inspiration, we'll be counting down to the big day over the next few weeks here on the blog.
We're putting together a 12 Days of Christmas series, highlighting everything from gift ideas to holiday decorating, entertaining and traditions.
Each week, we'll be posting Tuesday, Wednesday, and Thursday with holiday posts filled with tips, inspiration, and recipes.
Won't you join us as we kick off this holiday season and count down to the big day?